Share
That uncomfortable moment when your aunt Karen starts asking you about how your college classes are going... Or what about when you and your partner are going to have kids? Make things a little less awkward with this delicious blend of apple, cranberry, and cinnamon. Family Gathering is everything you didn't know you needed for the holidays.
Top notes of orange peel and apple sweeten the cranberry heart of this candle, while notes of cinnamon, clove, and sugar wrap all the fruits together into a delectable aromatic treat.
This fragrance oil is infused with natural essential oils including orange, cinnamon leaf, and cinnamon bark.

All of our candles are hand-poured in the Cowboy Capitol of the World, Oakdale, California. They are 100% soy candles, complete with a high-crackle wooden wick and wooden lid. These 10 ounce soy candles have a 50 hour burn time.

Apple | Cranberry | Cinnamon | Kids?
Smells like explaining all of your life choices. 
查看完整详细信息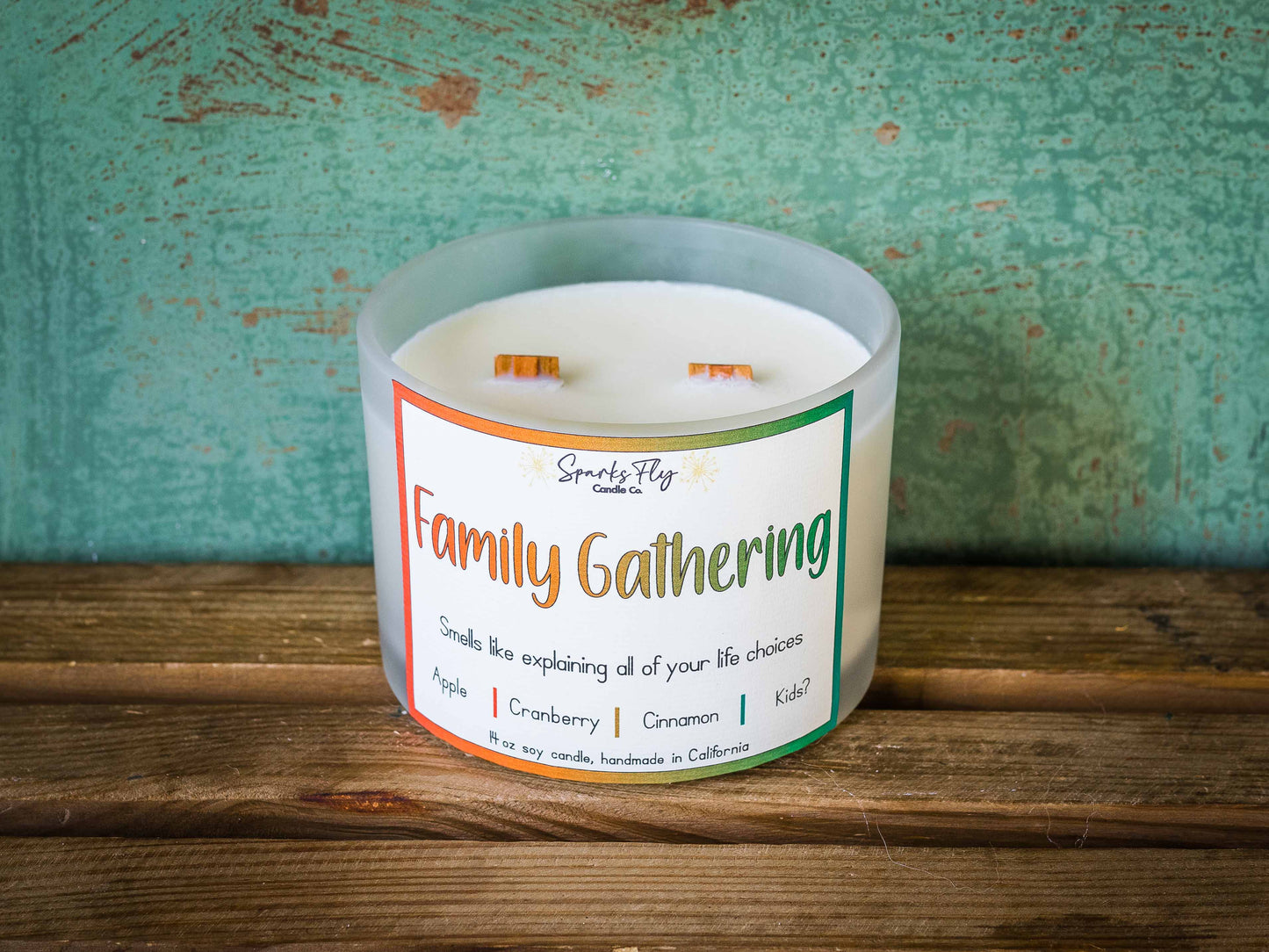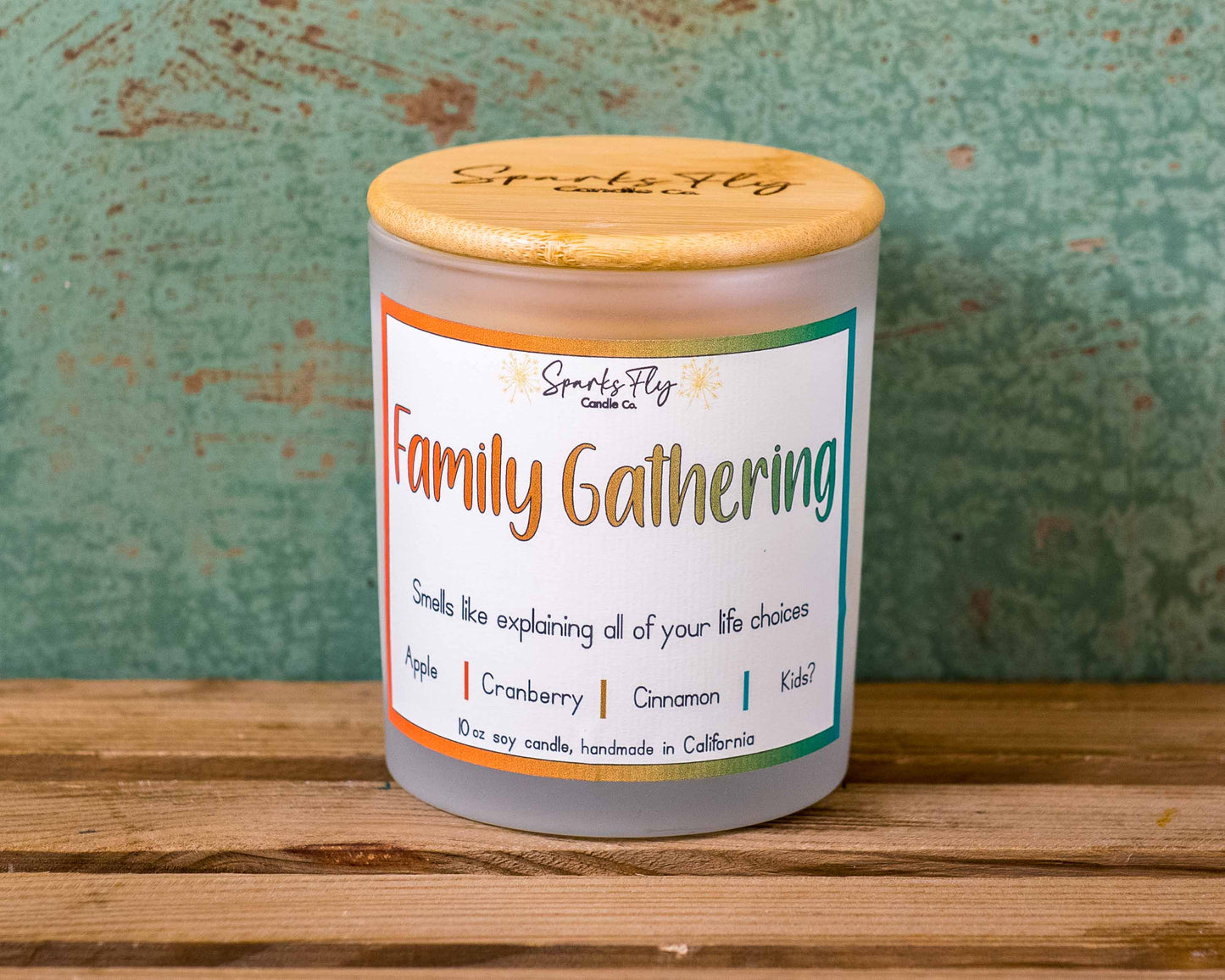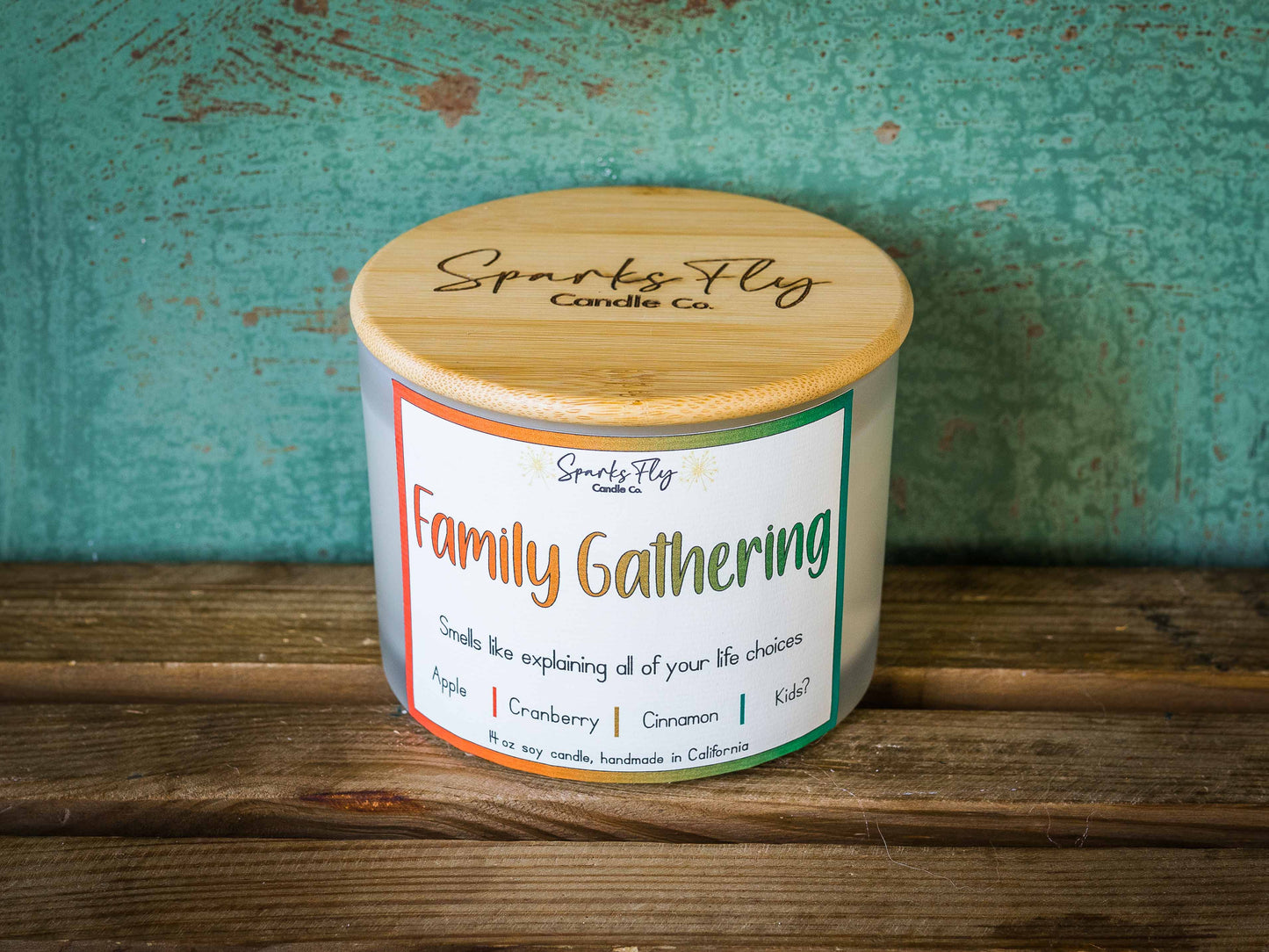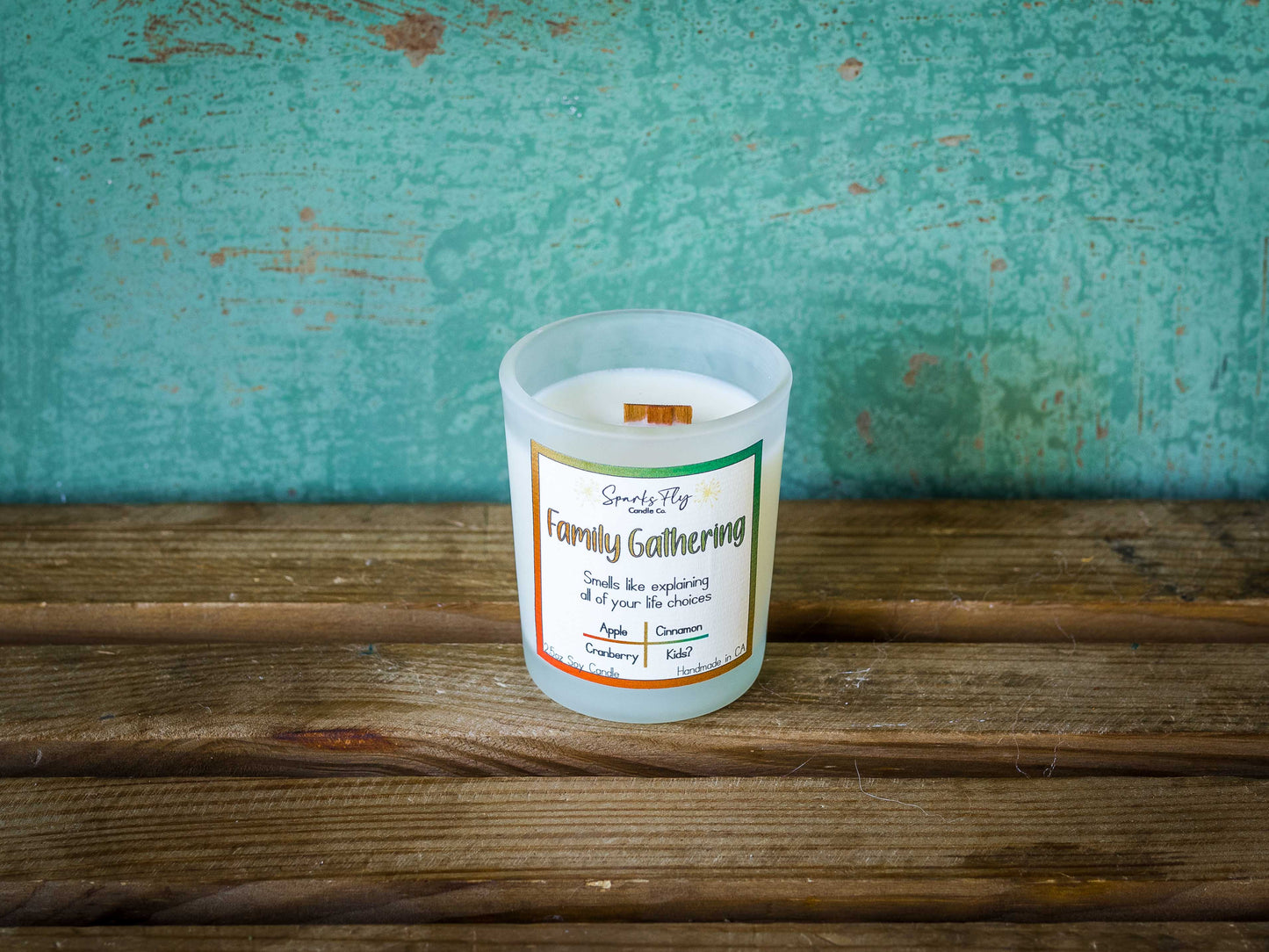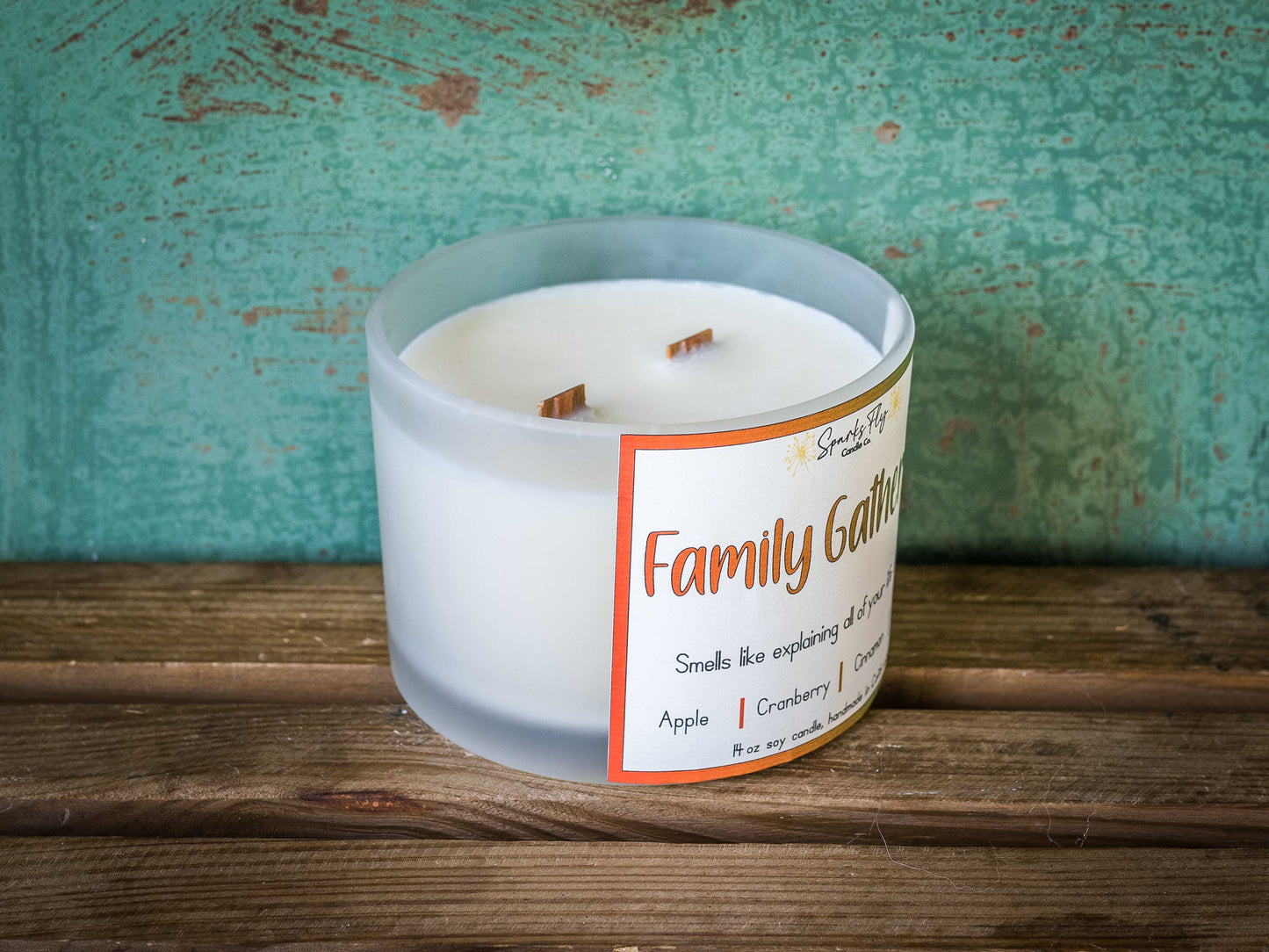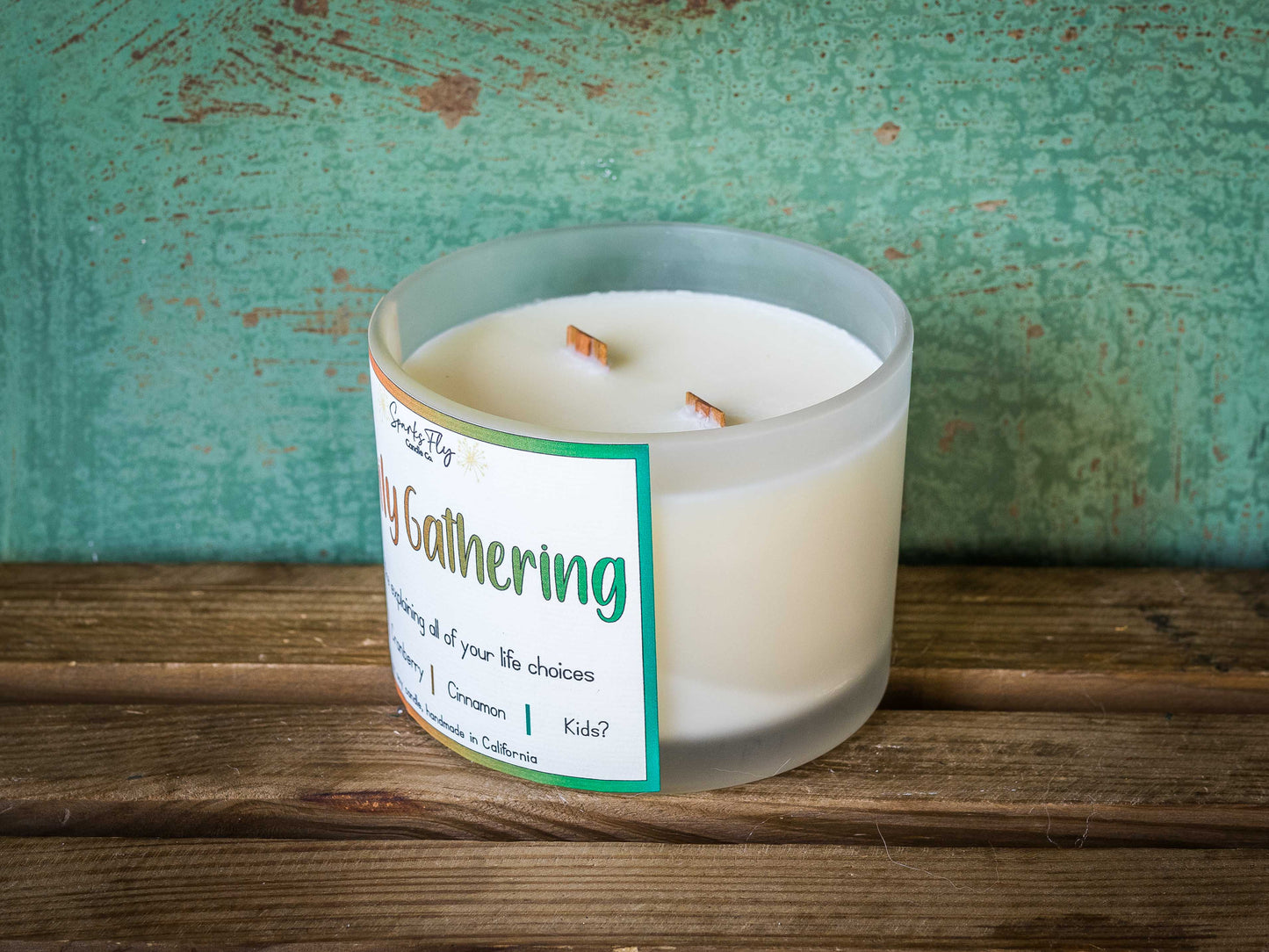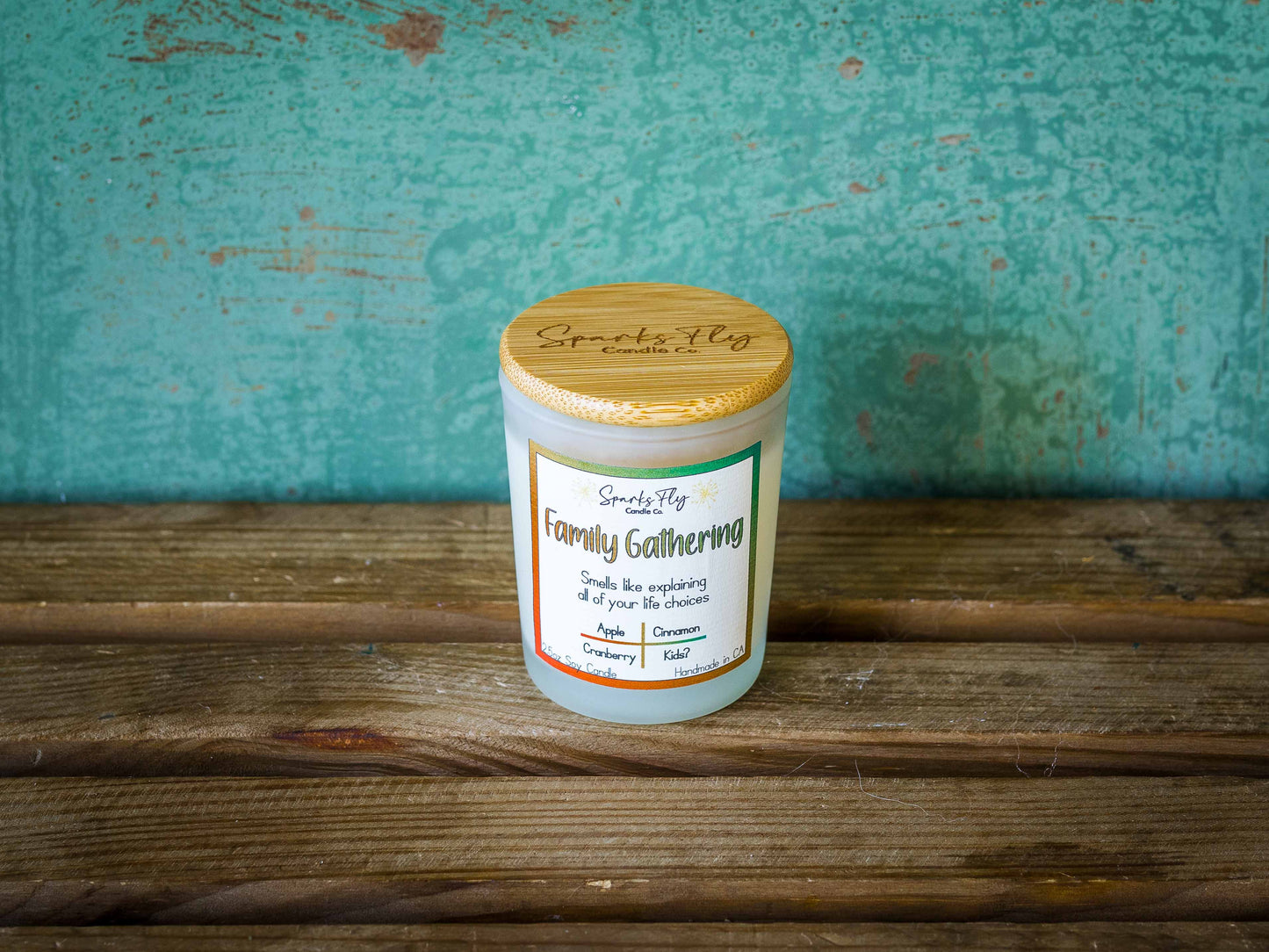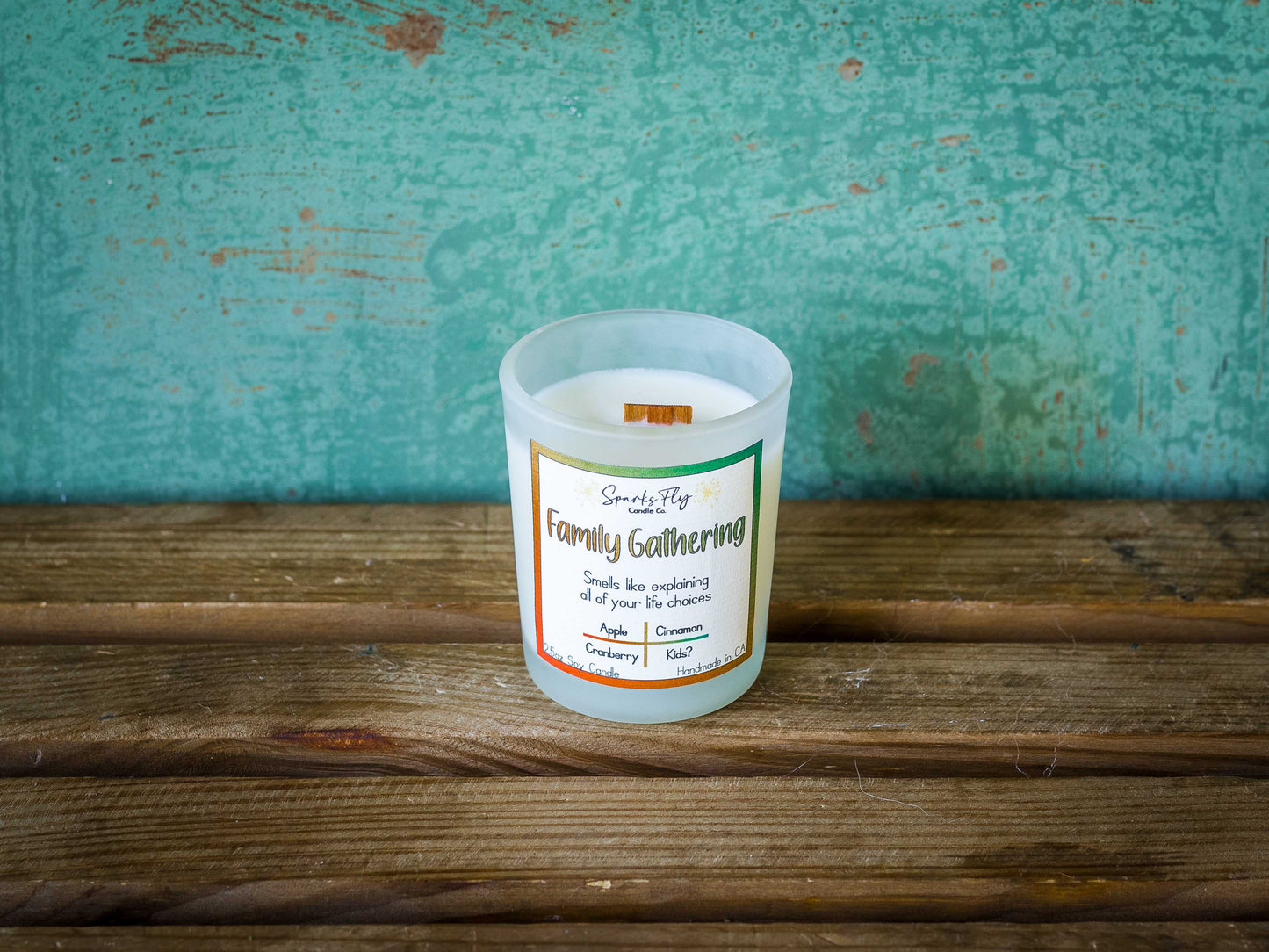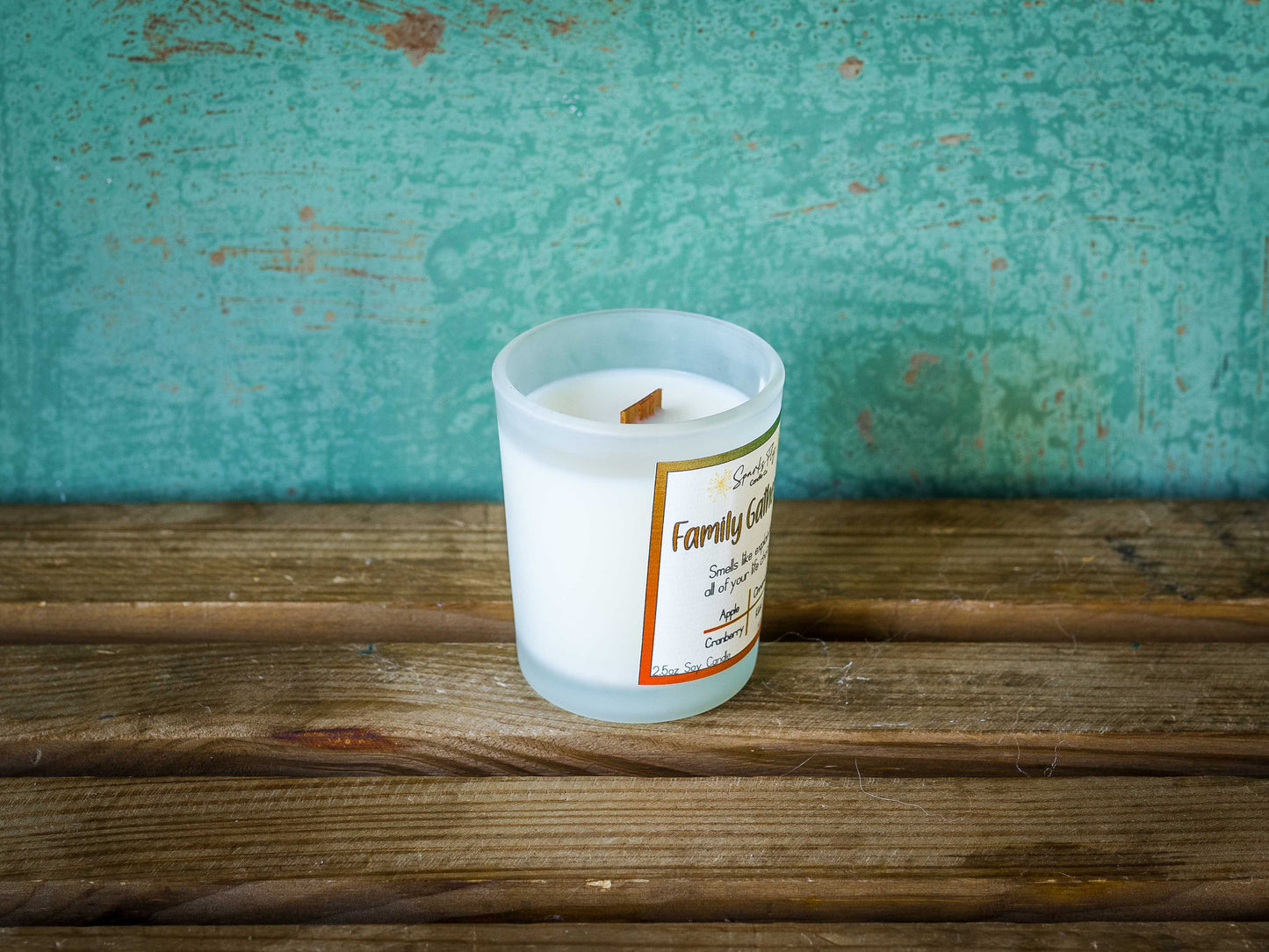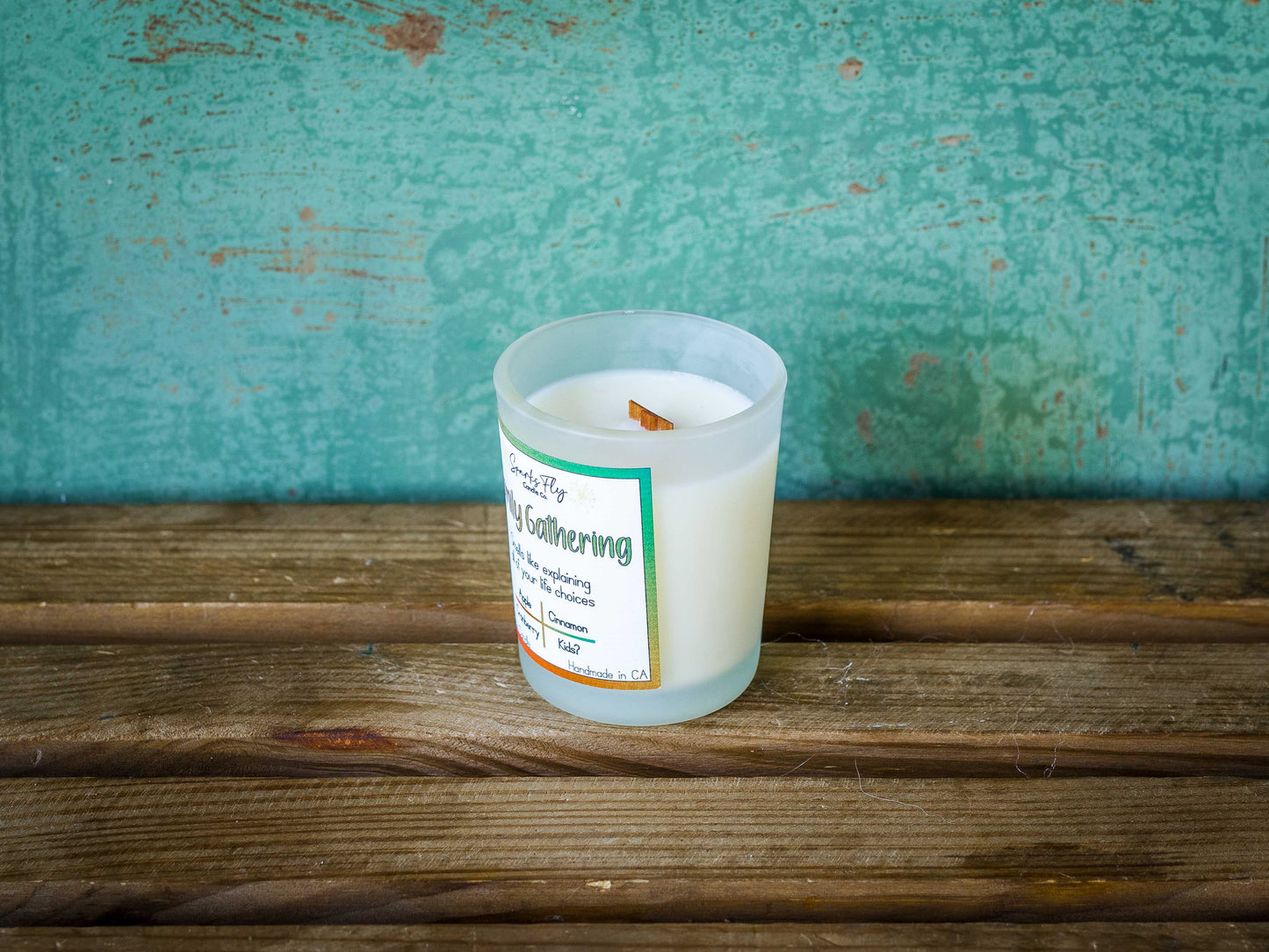 Smells like home baked goods
People think you have been baking when you burn this candle. Smells like pie. Yummmmmm