Share
Mint | Cypress | Tonka Bean | Beards
Smells like sweet, sweet freedom!
You might be a veteran if you have ever been told that Motrin & water were all you needed for your pain. Or you've had the VA tell you that your back and knee pain are definitely not service related. Enjoy your freedom, wrapped in your DD-214 blanket, with your glorious beard, and civilian healthcare, while surrounded by pine scents.

This candle is infused with vivid notes of eucalyptus, cypress, and tonka bean, creating a unique aromatic crispness. A fabulous choice for winter, this candle also has year-round appeal as a luxury evergreen fragrance.

This candle is infused with natural essential oils, including fir needle, cedar wood, eucalyptus, patchouli, and cedar leaf.

All of our candles are hand-poured in the Cowboy Capitol of the World, Oakdale, California. They are 100% soy candles, complete with a high-crackle wooden wick and wooden lid. 

Our 2oz candles will burn for at least 8 hours. 
Our 10oz candles will burn for at least 50 hours.
Our 18oz, 3 Wick candles will burn for 50 hours and are designed to flood your large spaces with fragrance! 
查看完整详细信息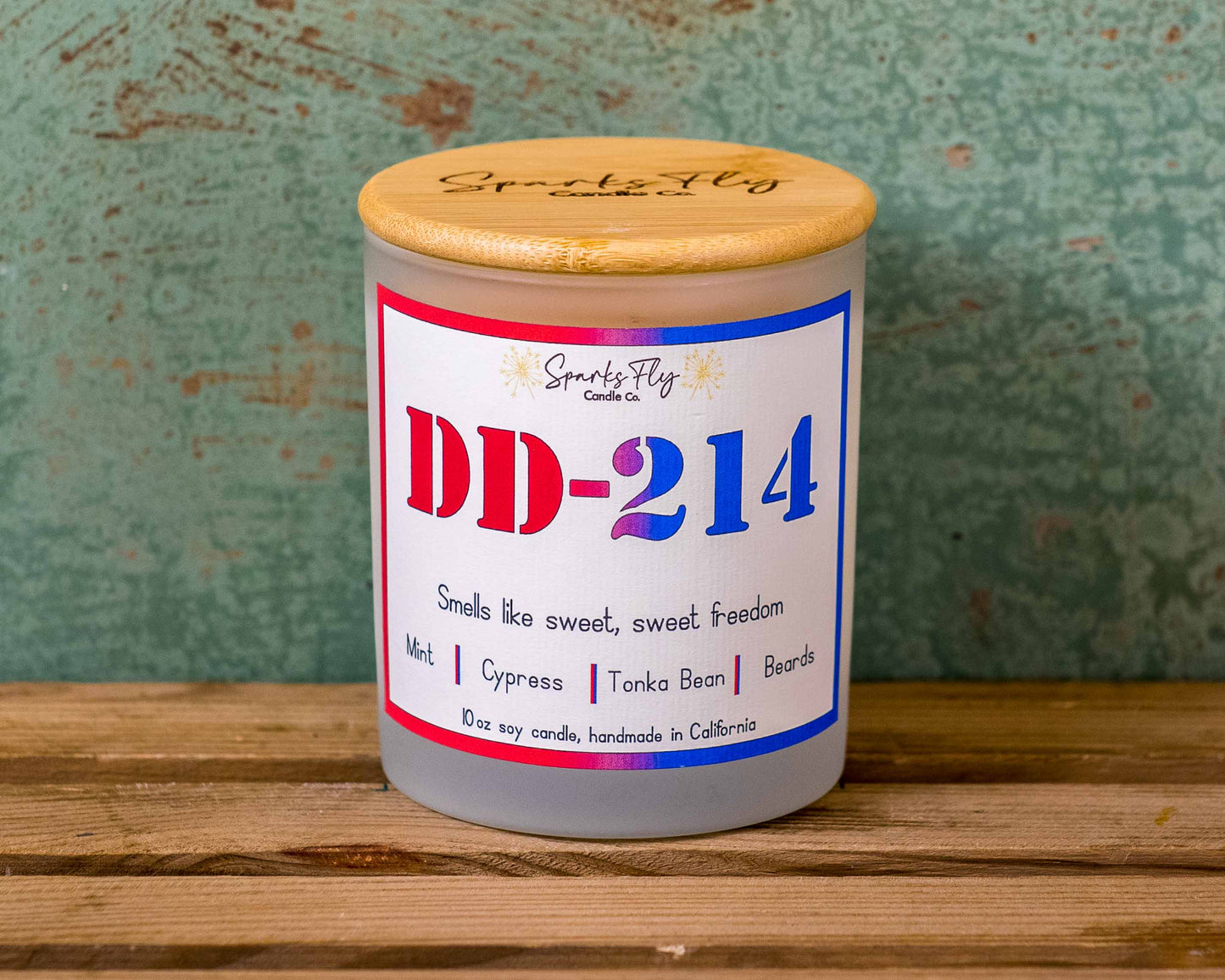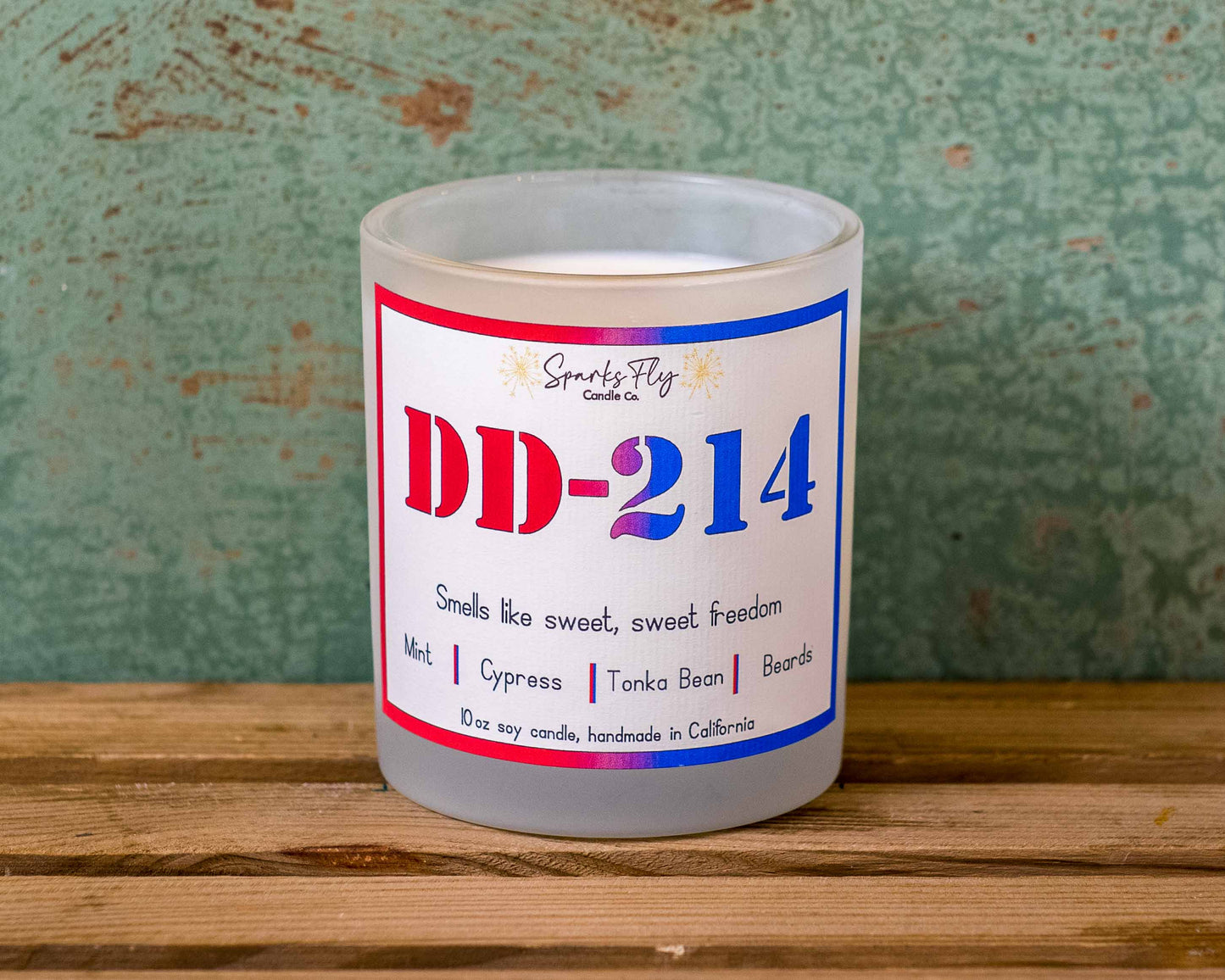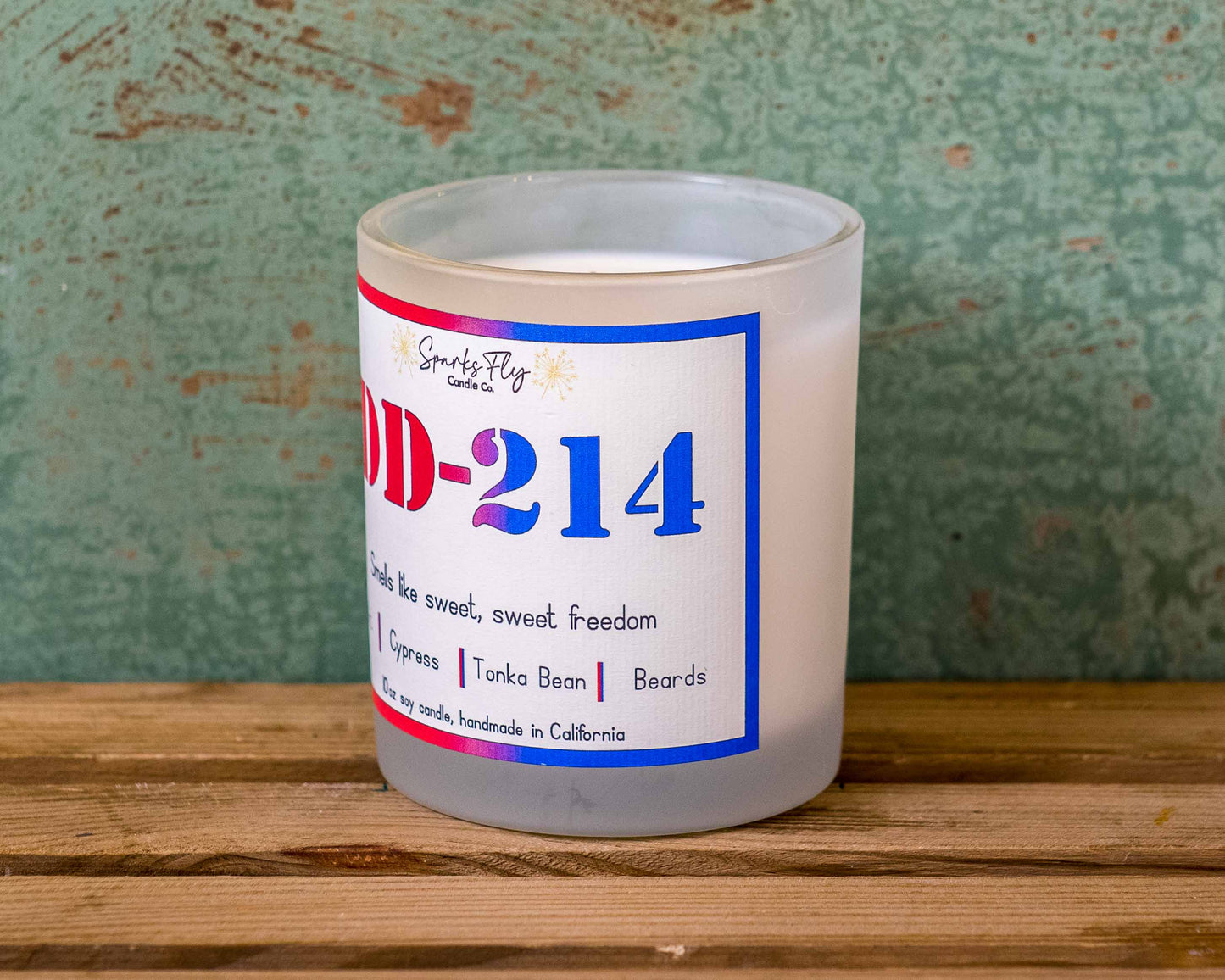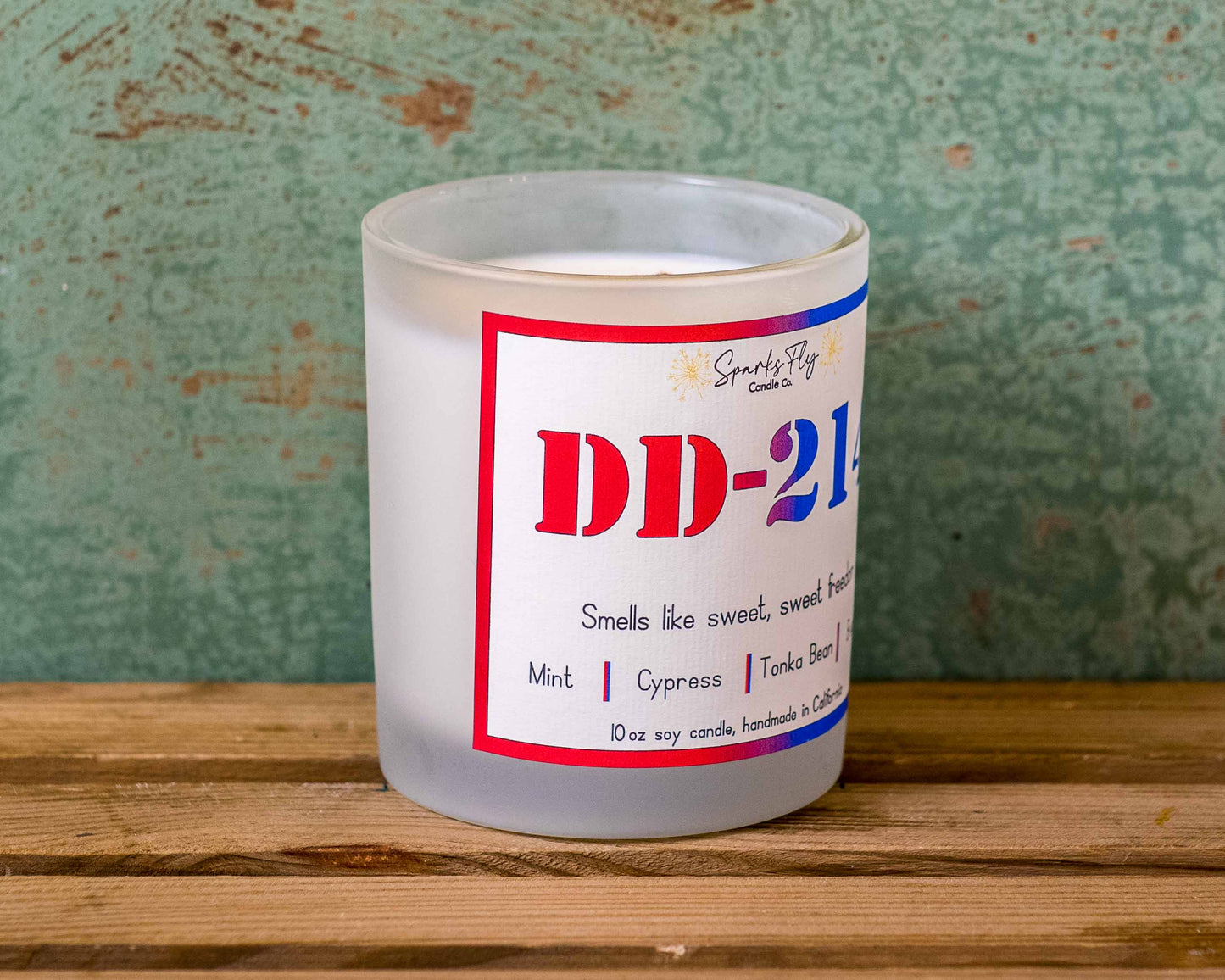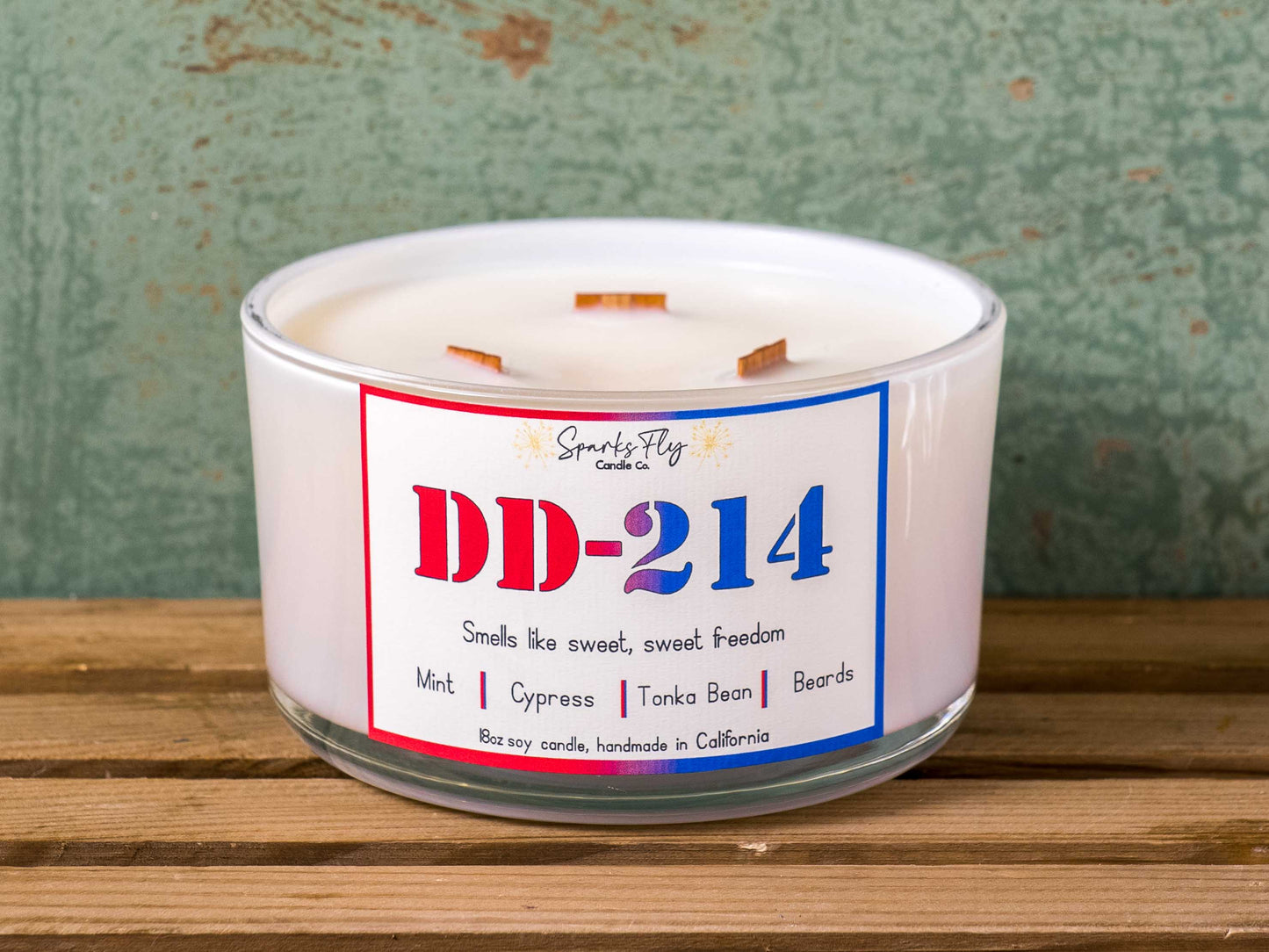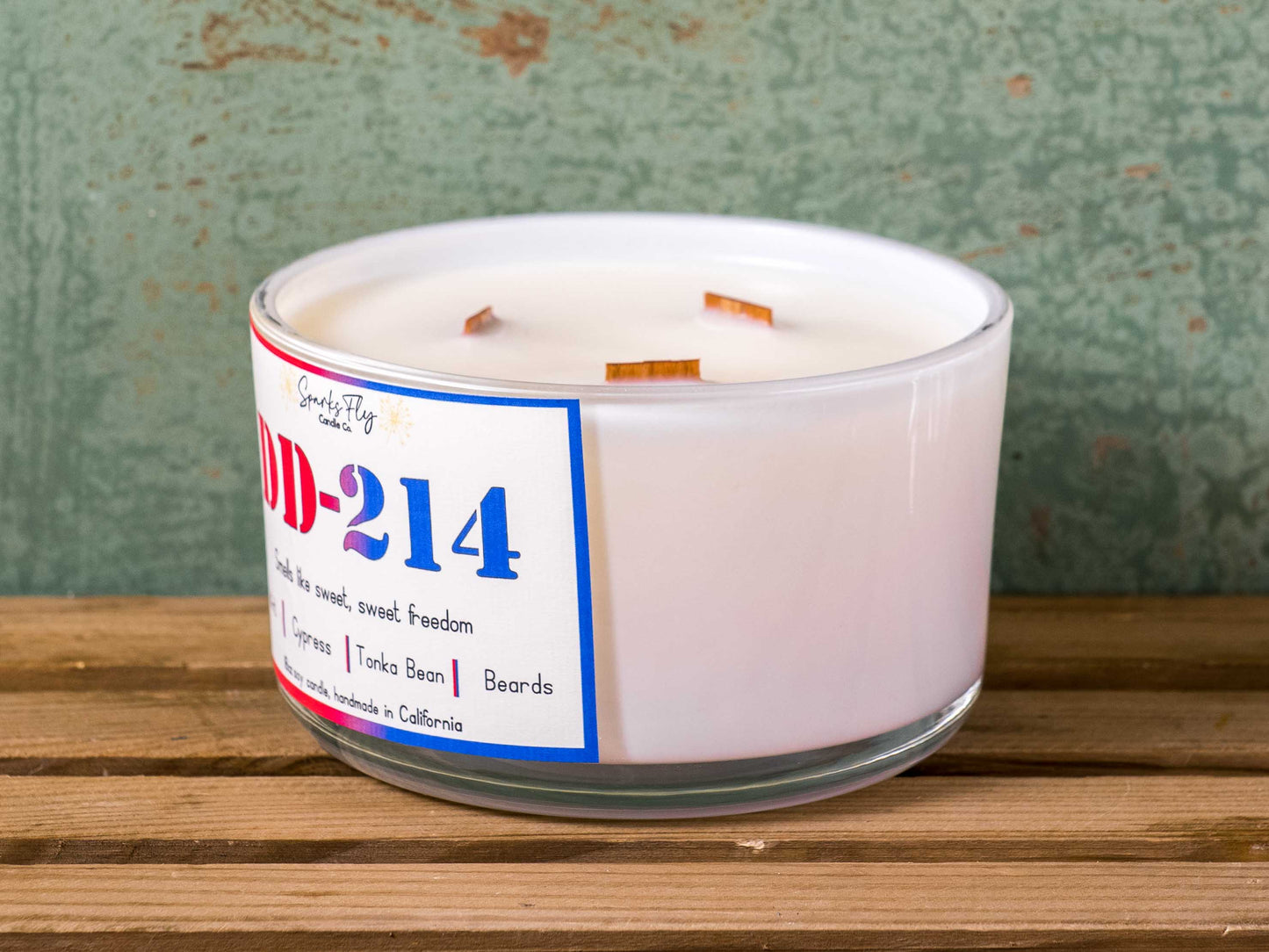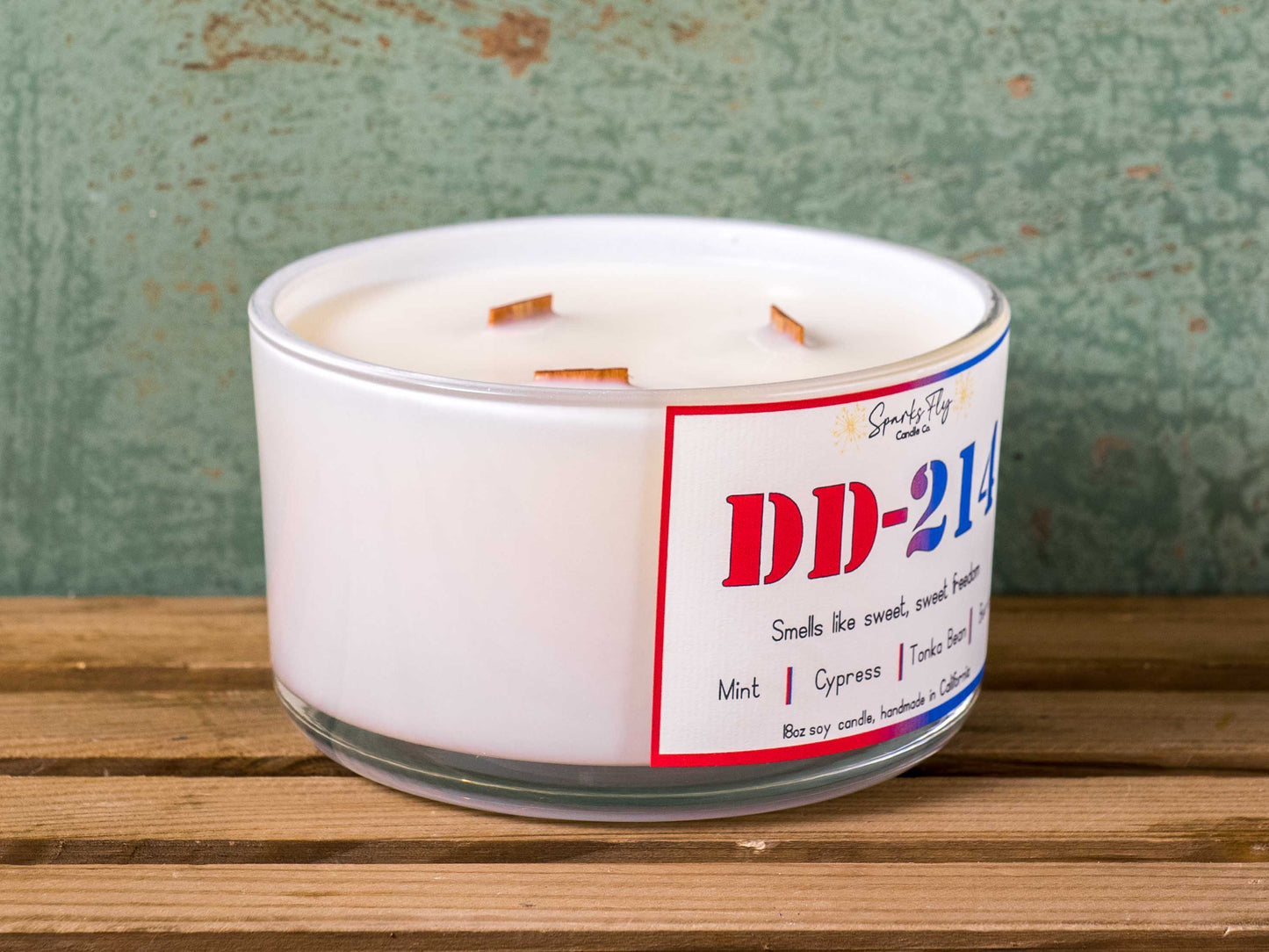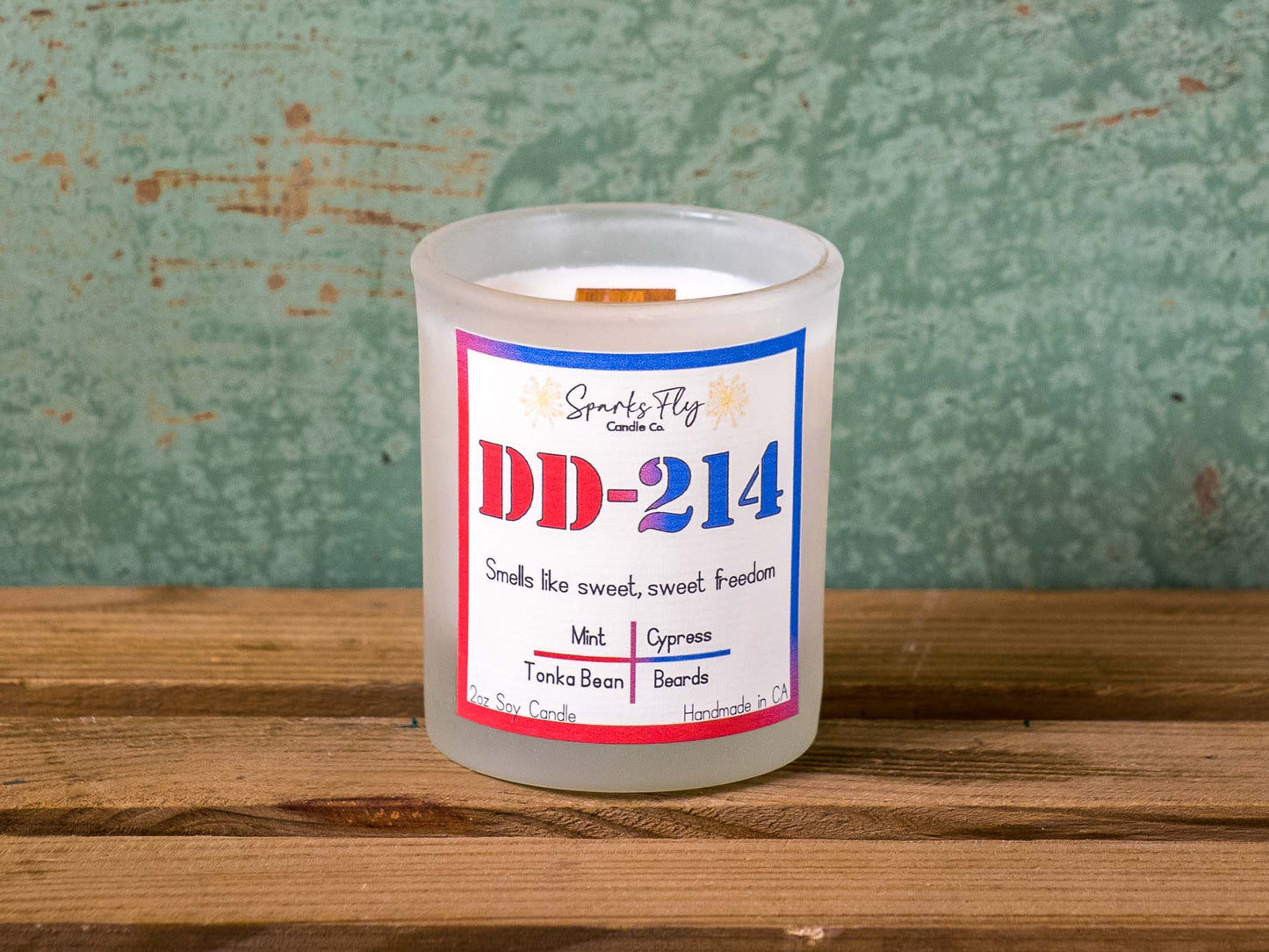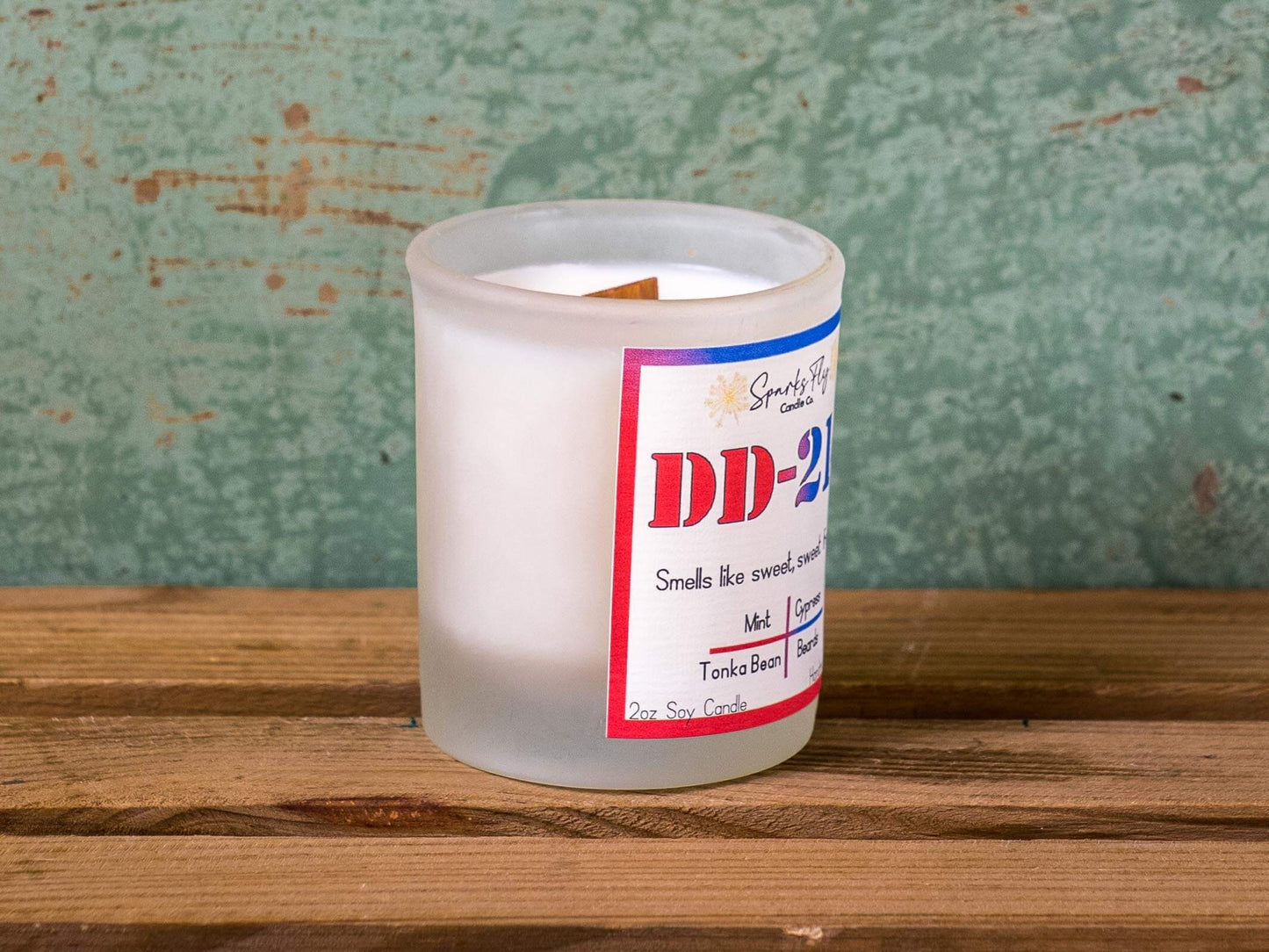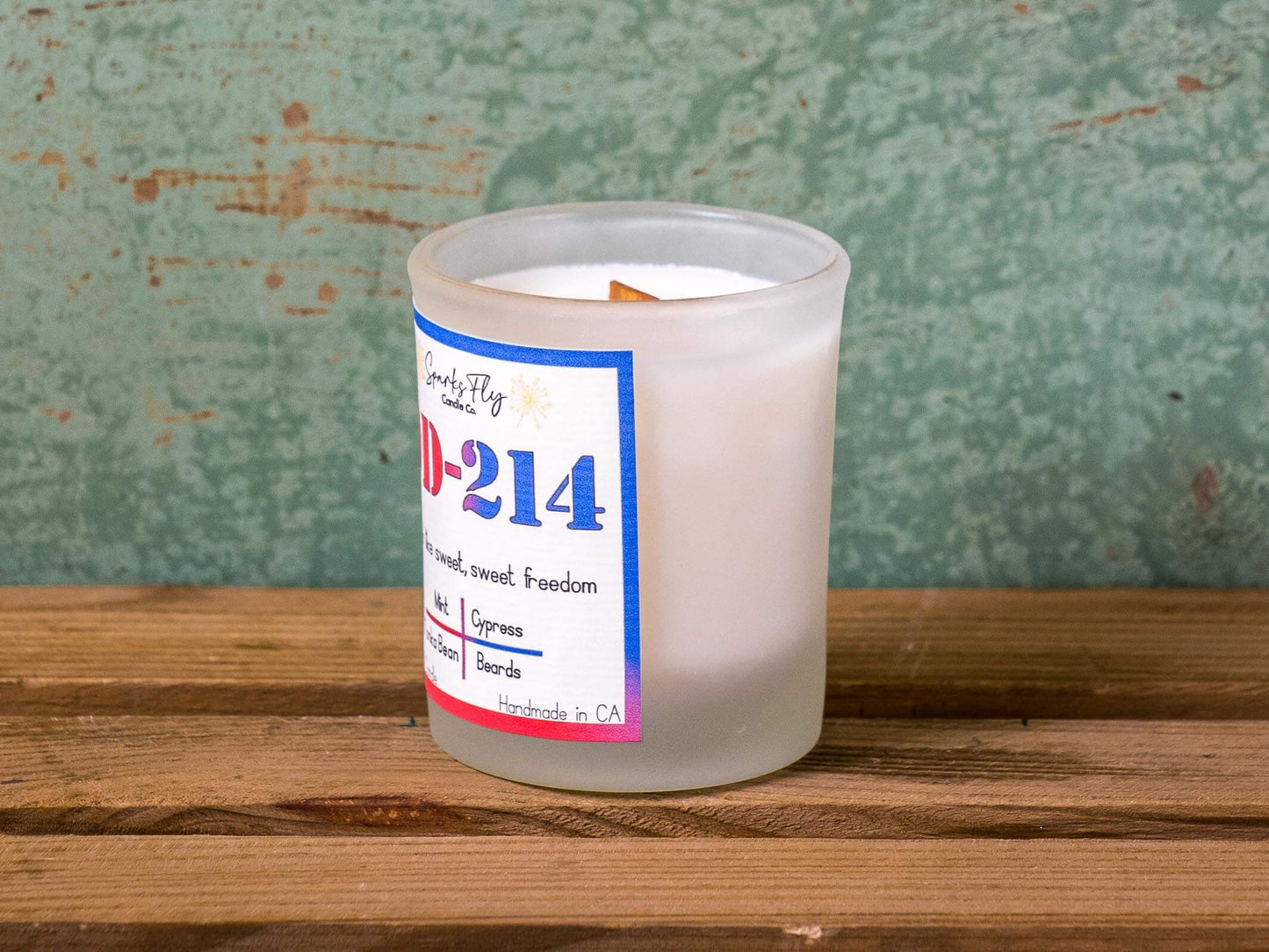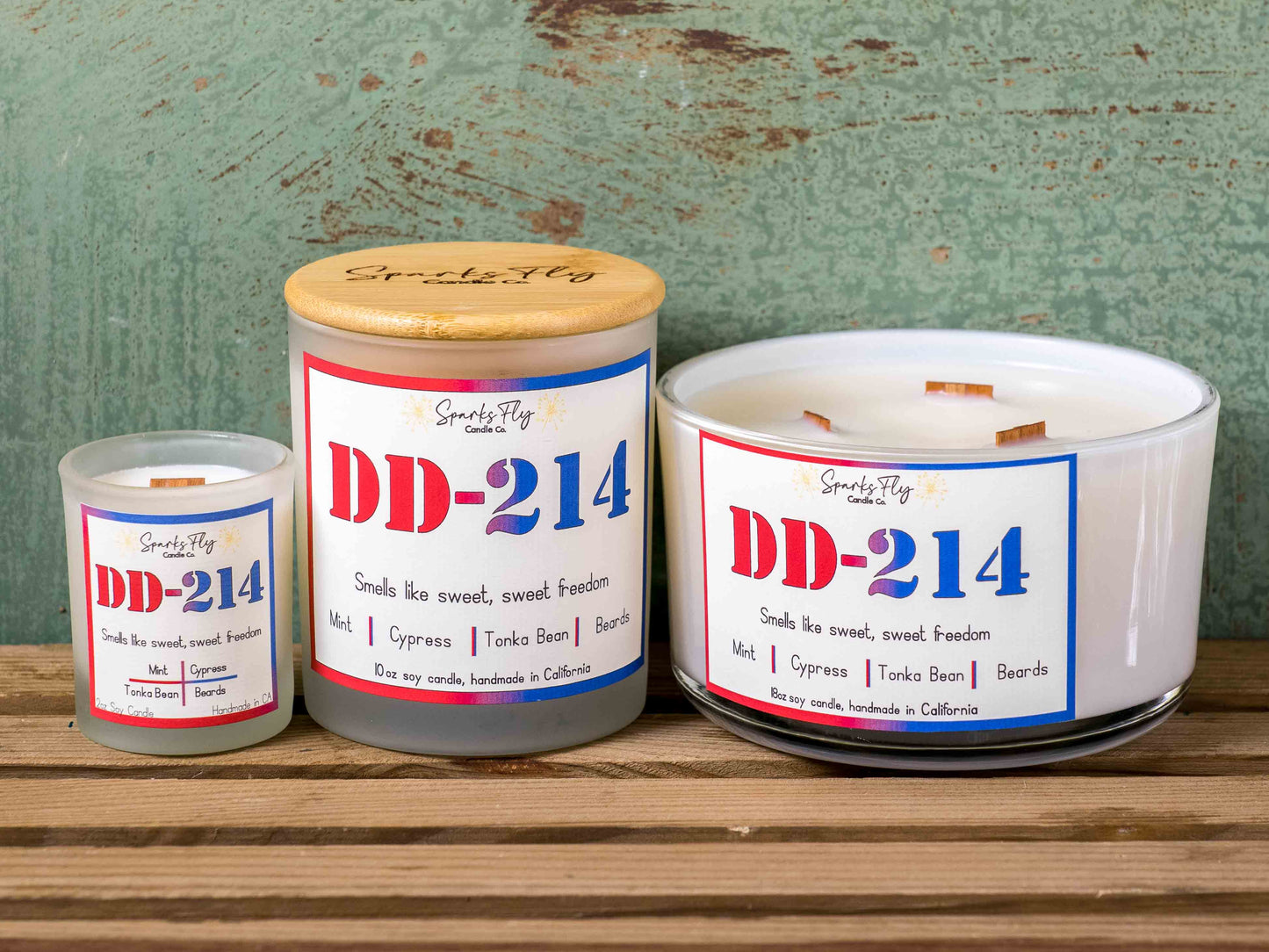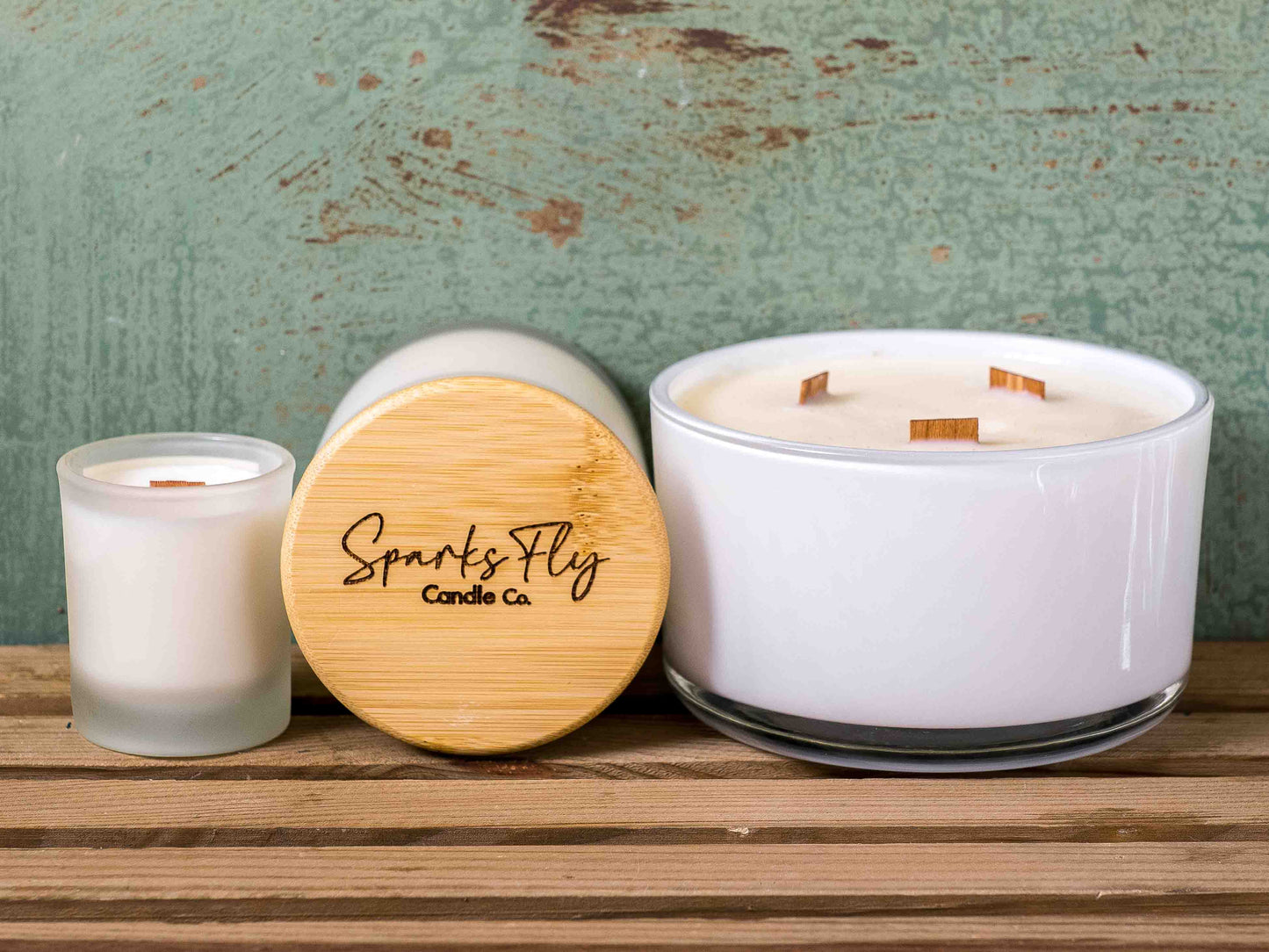 Best Military Retirement Swag!
I purchased a bunch of these candles to celebrate my husband's military retirement. We gave them to family that was able to attend, to co-workers, and to the officials that conducted the ceremony. They were a HUGE hit and the humor was appreciated by all. The scent is also fantastic, I will be placing another order for home use going forward. Great job, Sparks Fly!