Share
Pineapple | Mango | Coconut Milk | Dog Hair
Smells like my dog and I talk shit about you!
The more I learn about people, the more I love my dog. Face it- nobody on this Earth, will love you more, be more patient with your mood swings, or keep your secrets better than your dog. Cancel your plans & spend some quality time with your best friend, while enjoying a modern tropical fusion of fresh mango and creamy coconut milk.
Pineapple and orange top notes meld with ripe mango and a hint of peach. Coconut milk and sugar base notes round out this lush, luxurious fruit medley. Bring a burst of summer to any room!
All of our candles are hand-poured with love in the Cowboy Capitol of the World, Oakdale, California. They are 100% soy candles, complete with a high-crackle wooden wick and wooden lid. 
Our 2oz candles will burn for at least 8 hours. 
Our 10oz candles will burn for at least 50 hours.
Our 18oz, 3 Wick candles will burn for 50 hours and are designed to flood your large spaces with fragrance! 
查看完整详细信息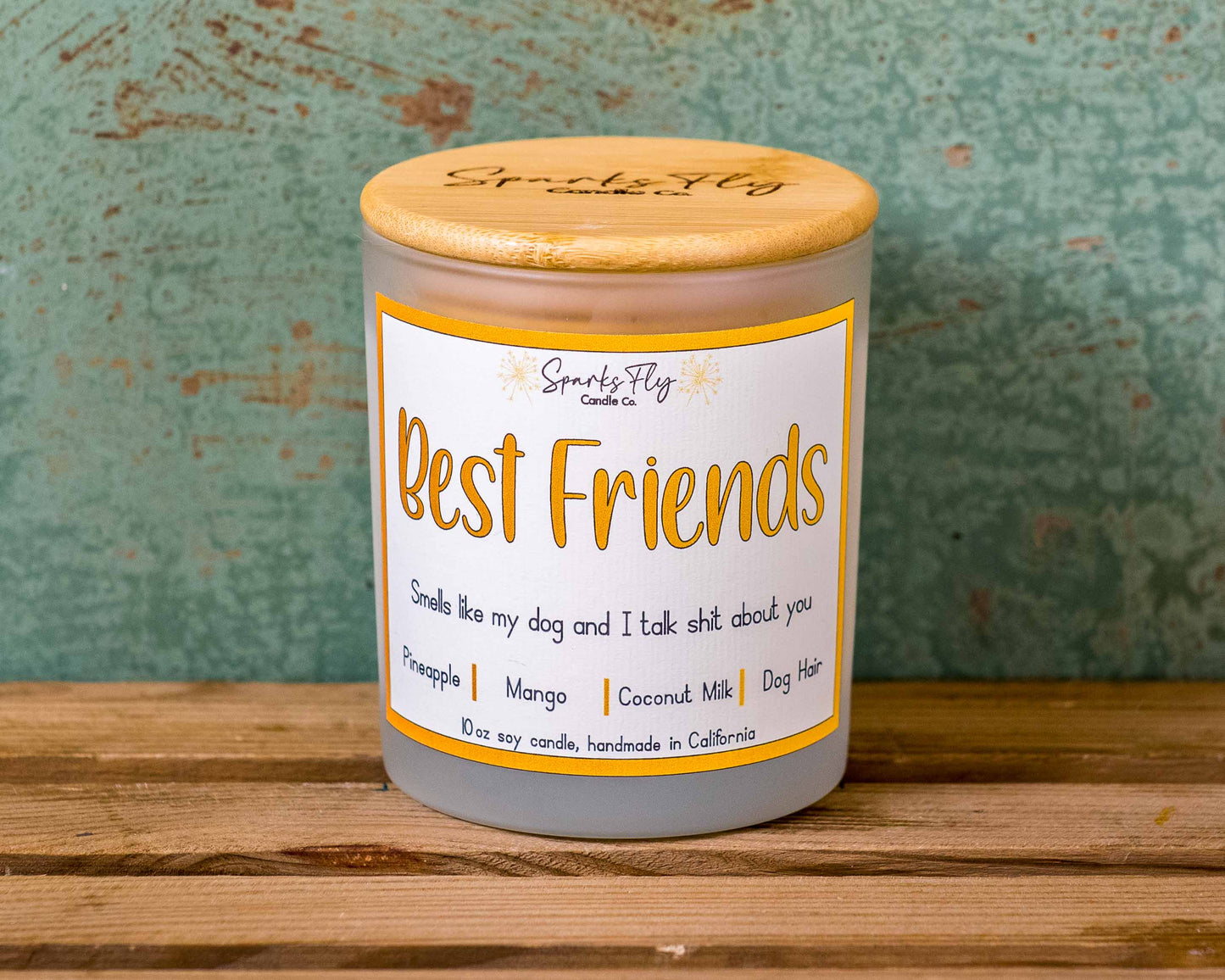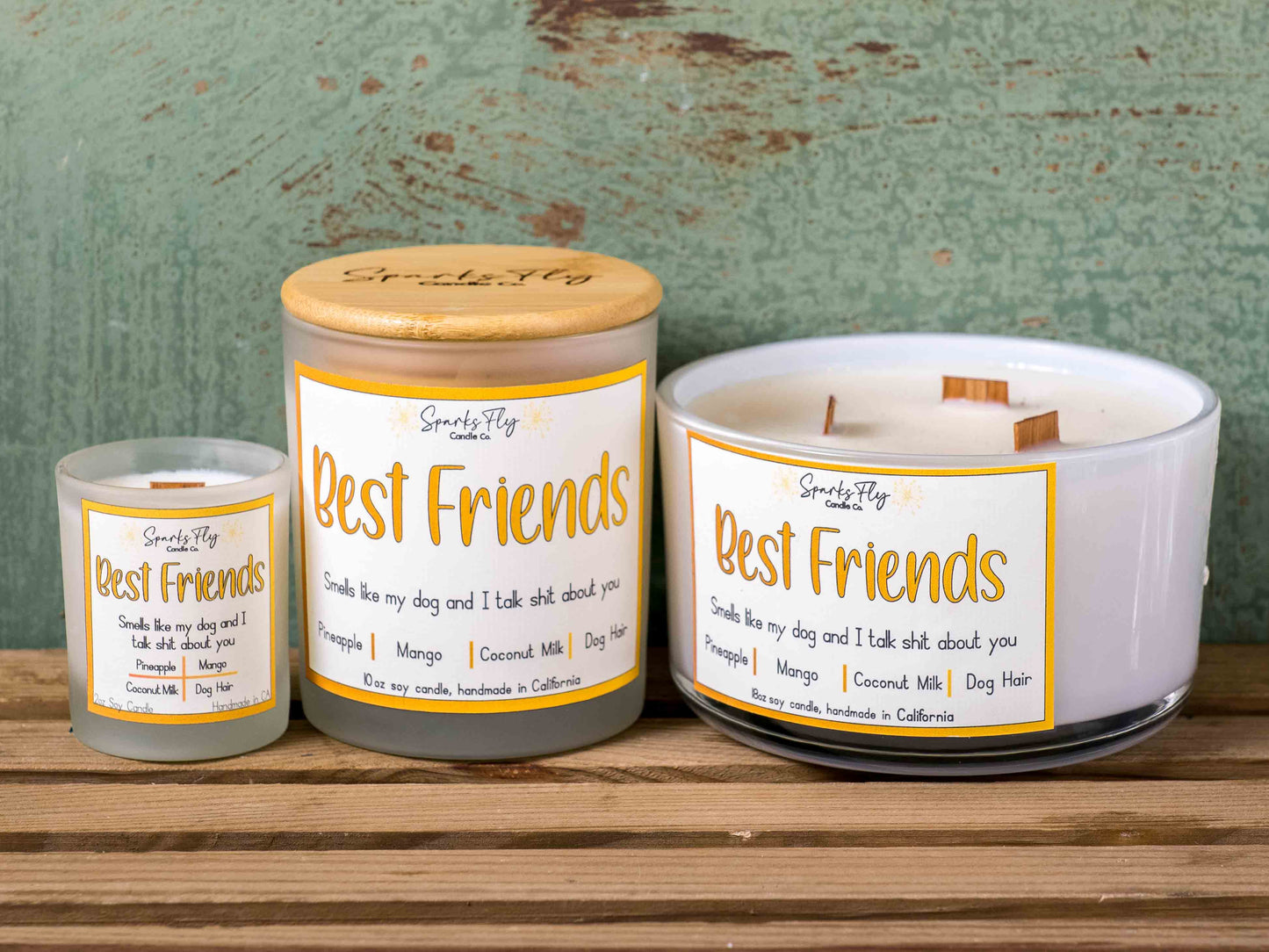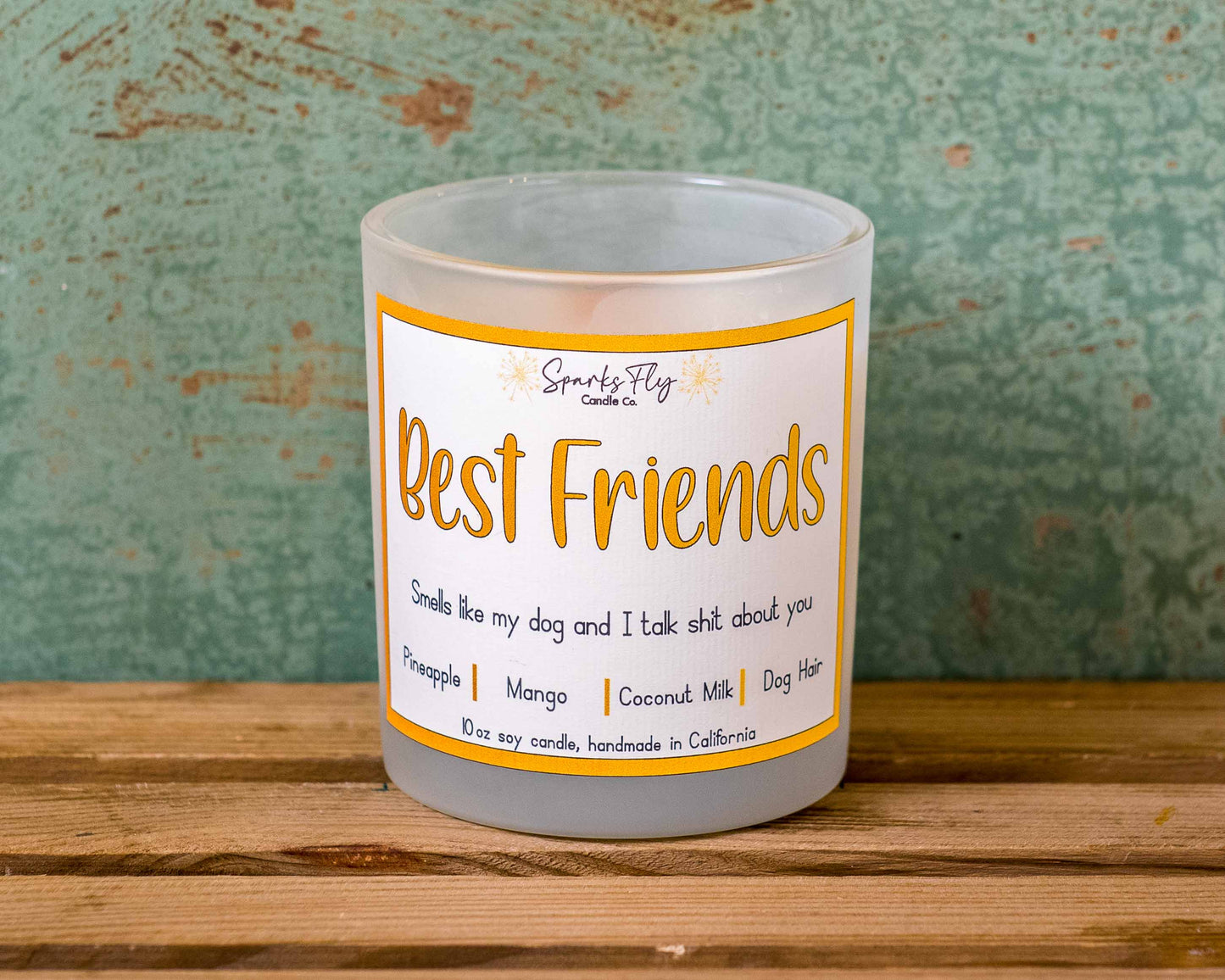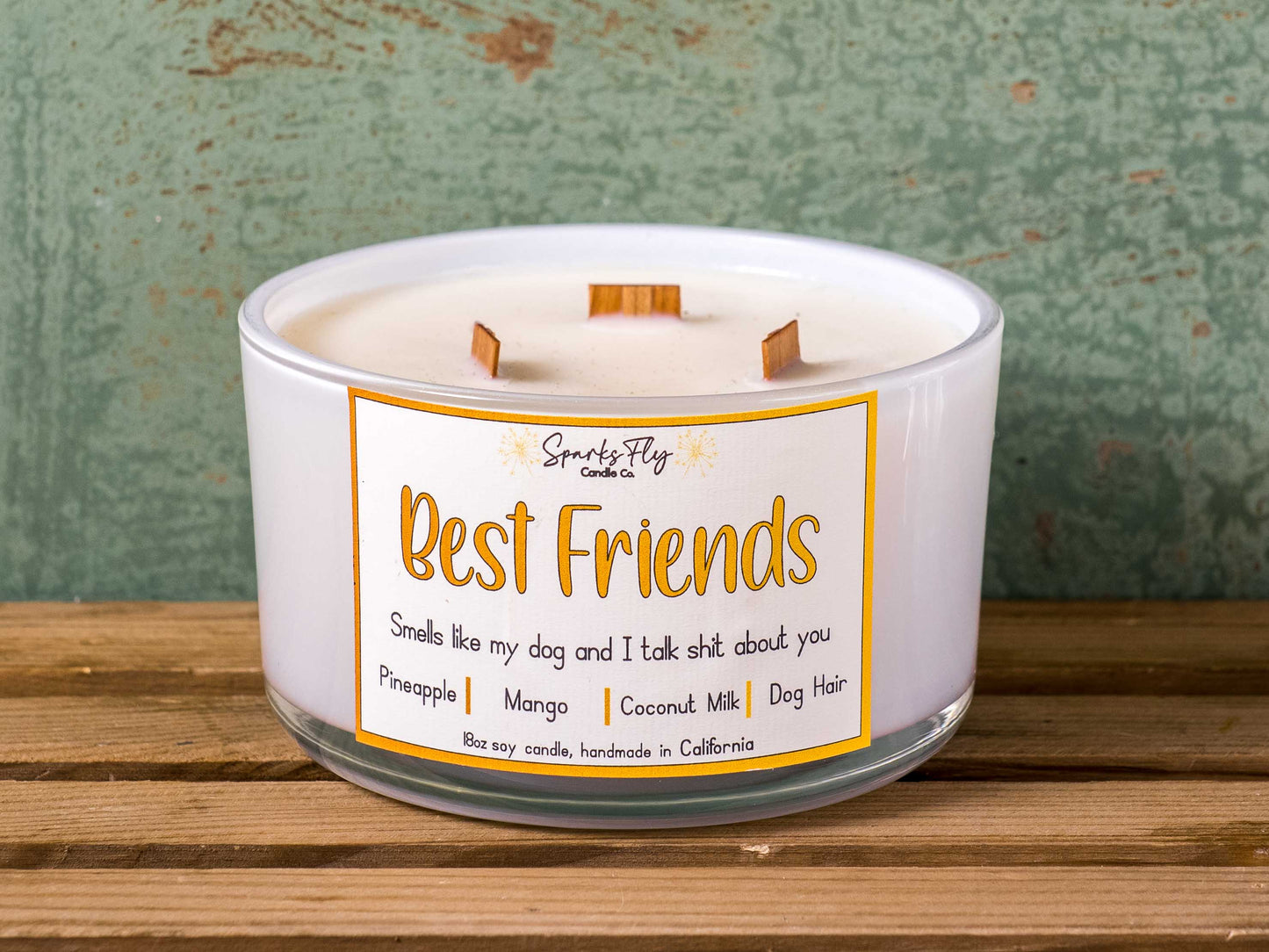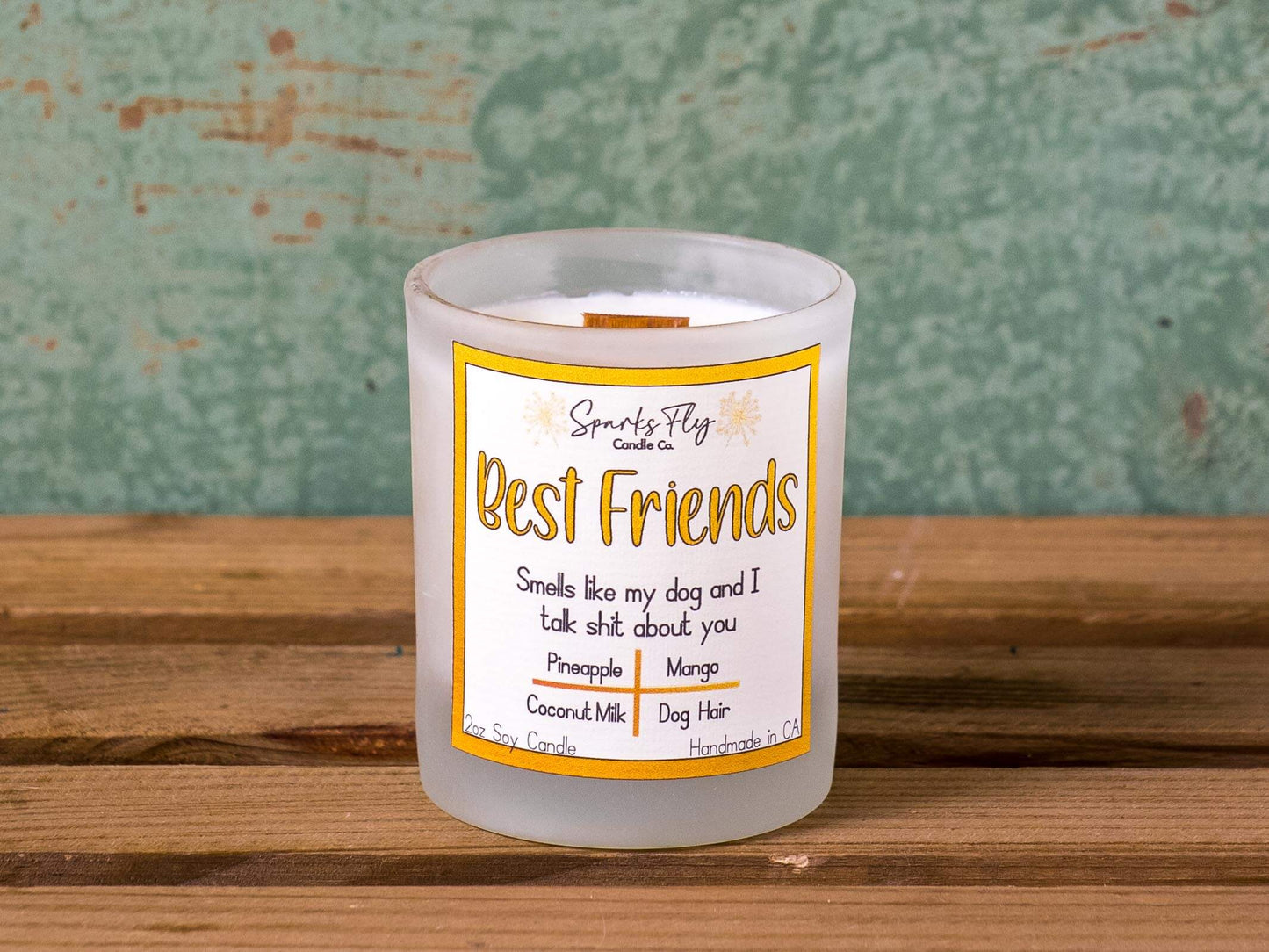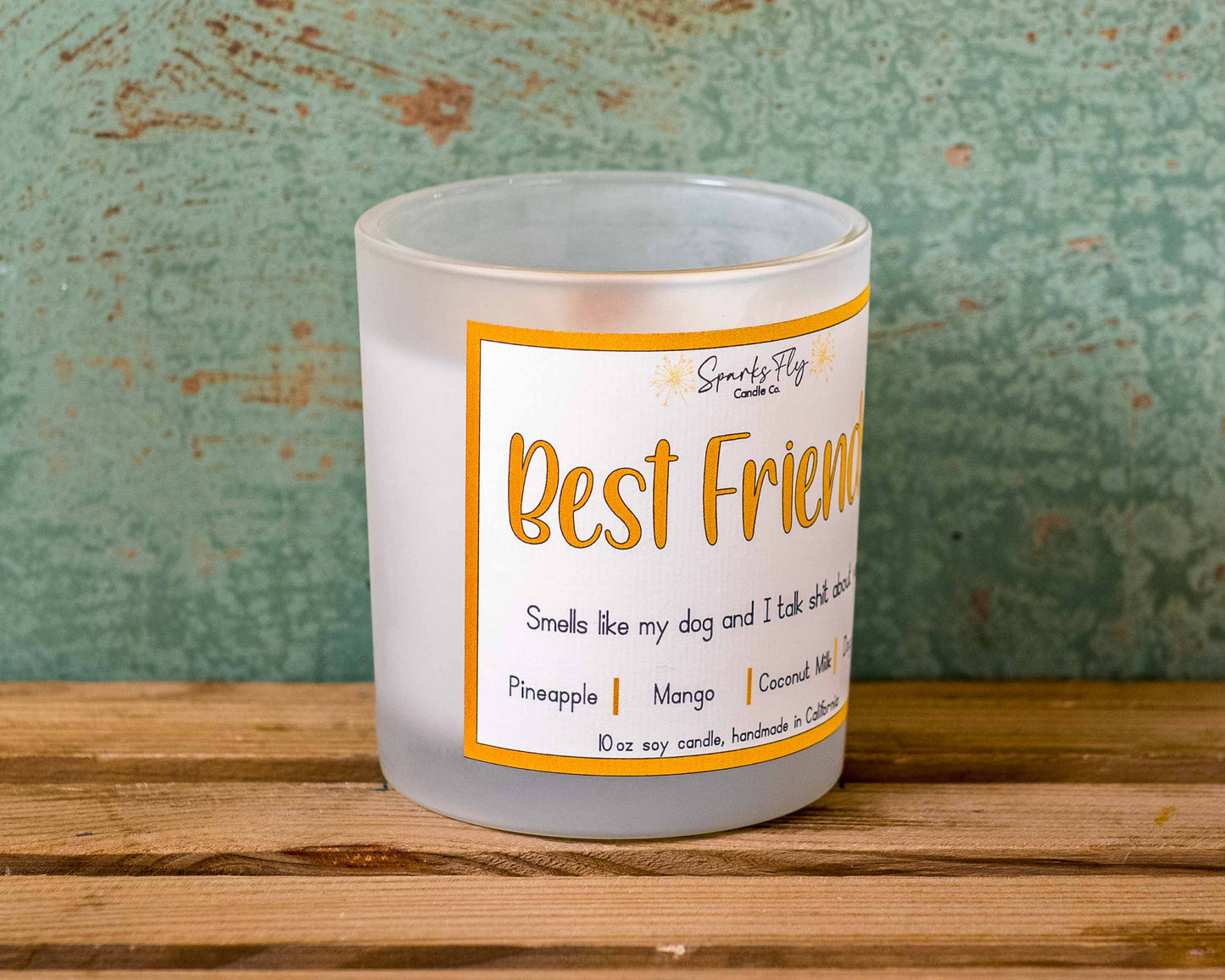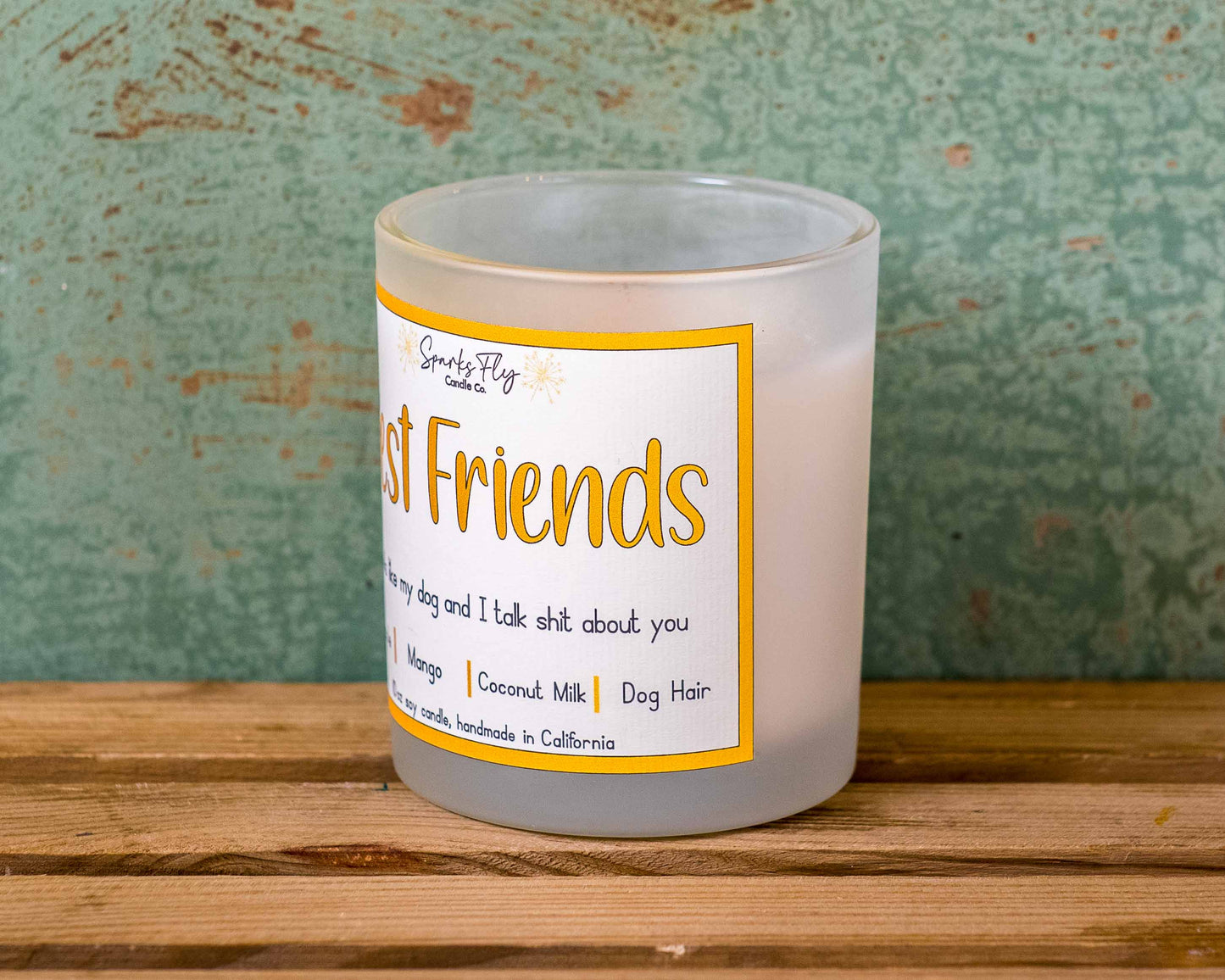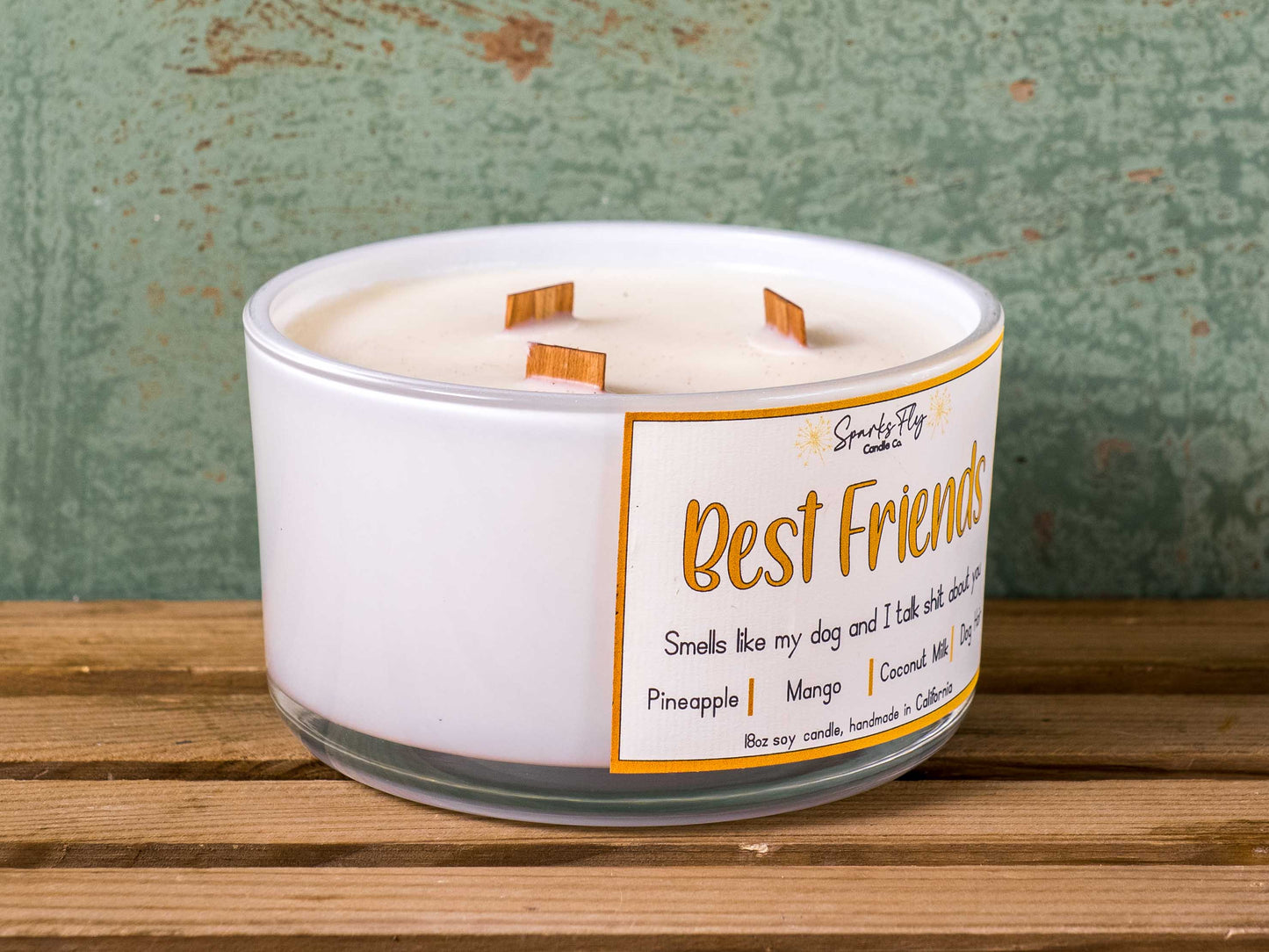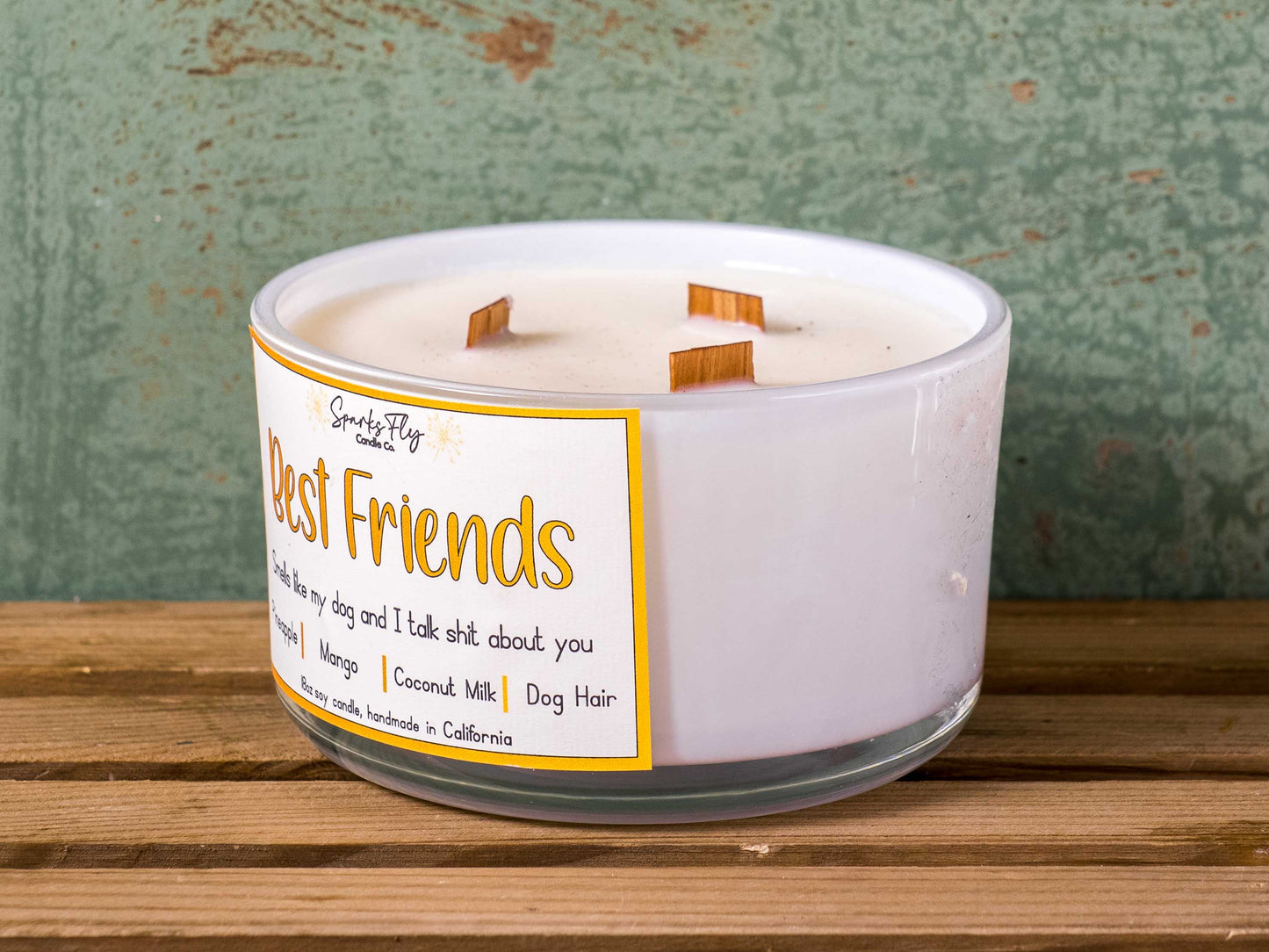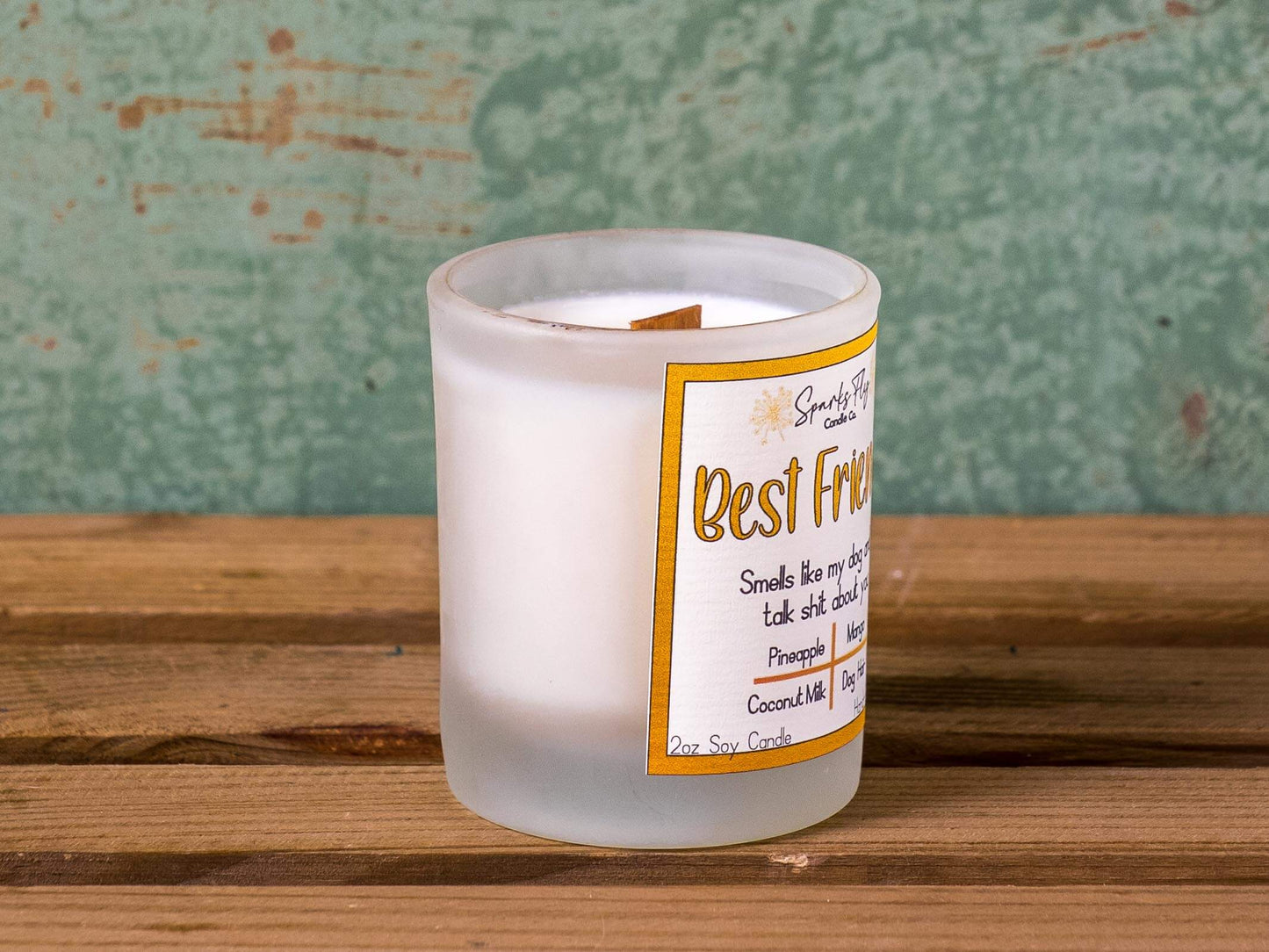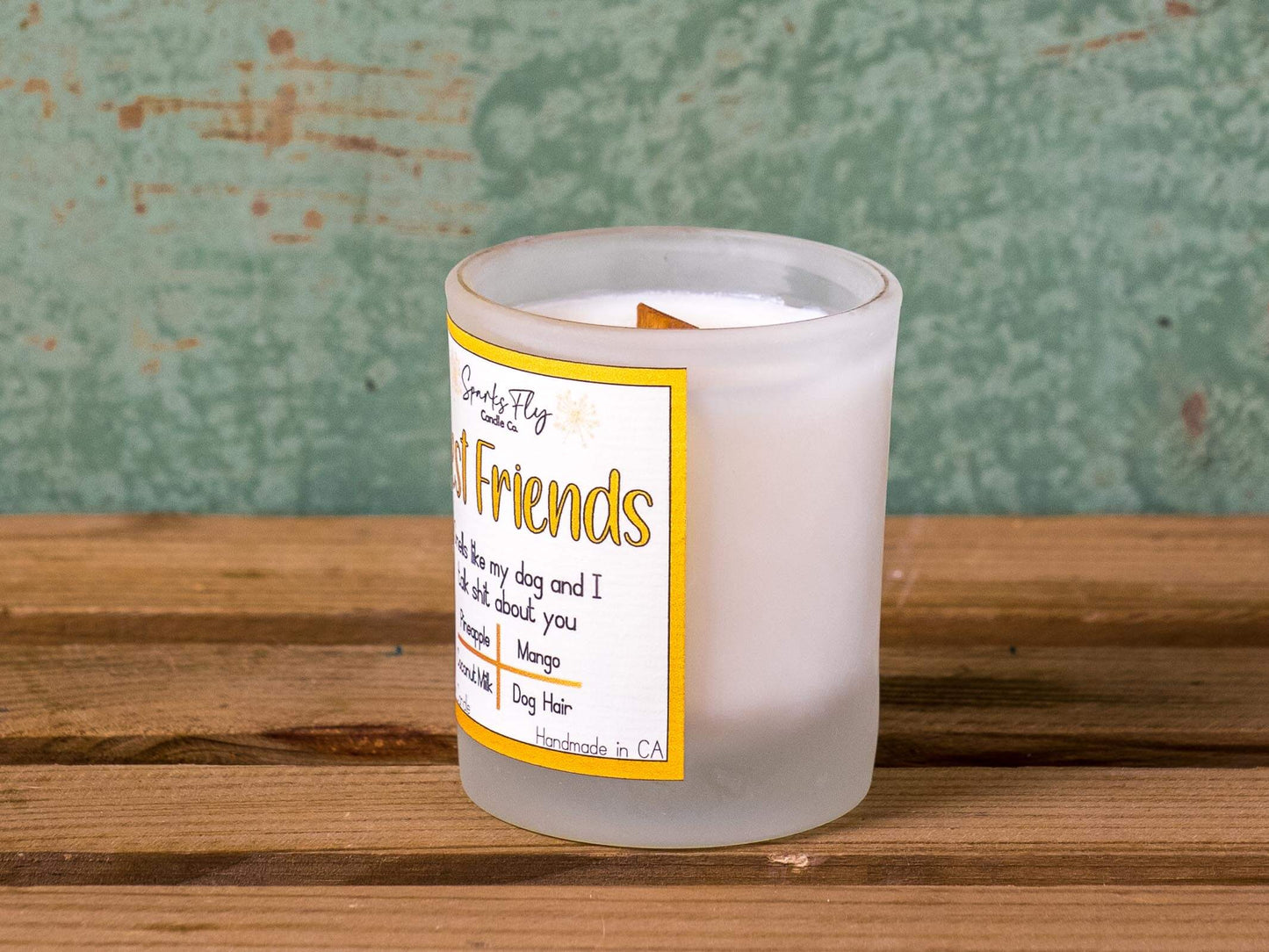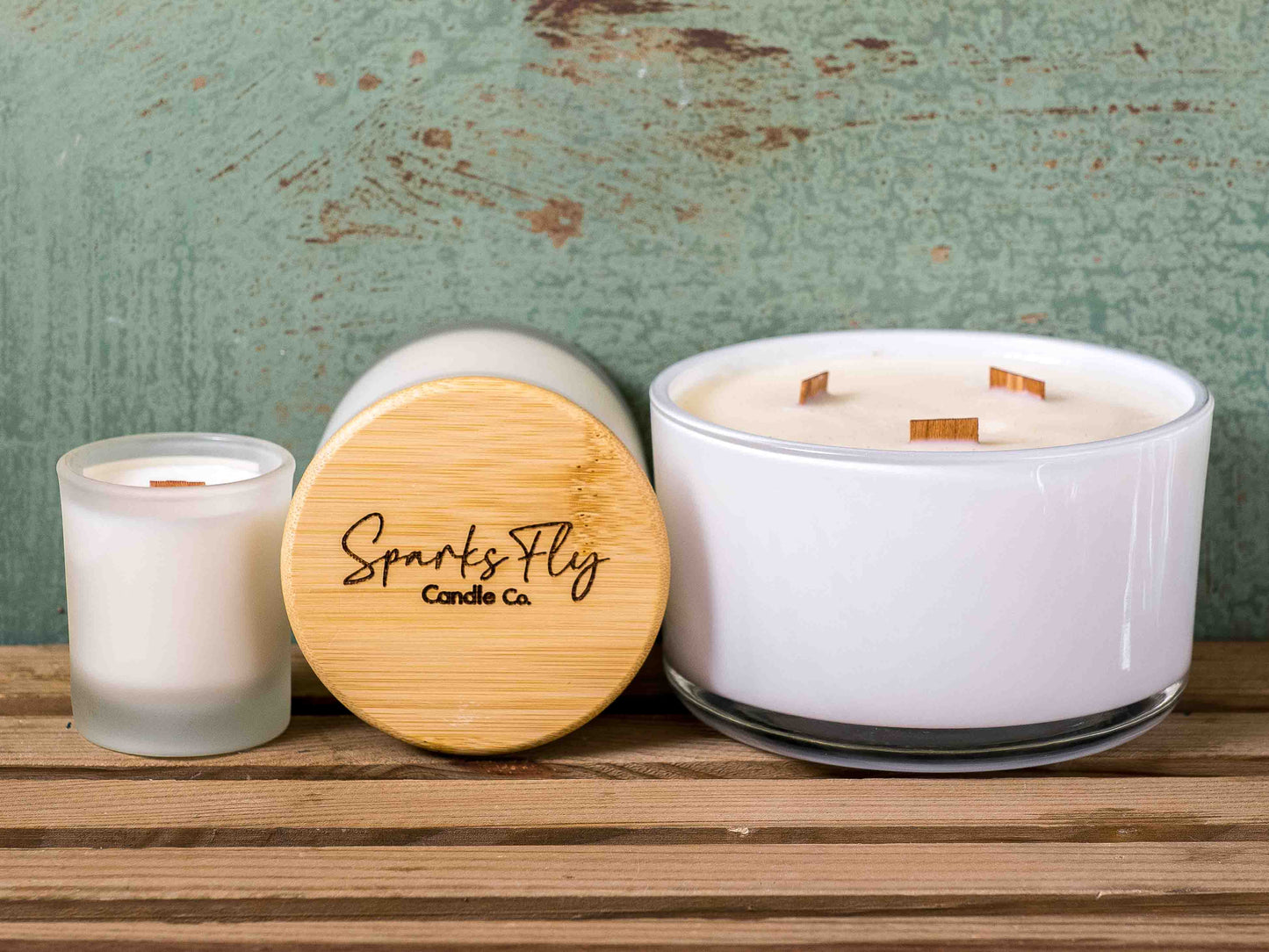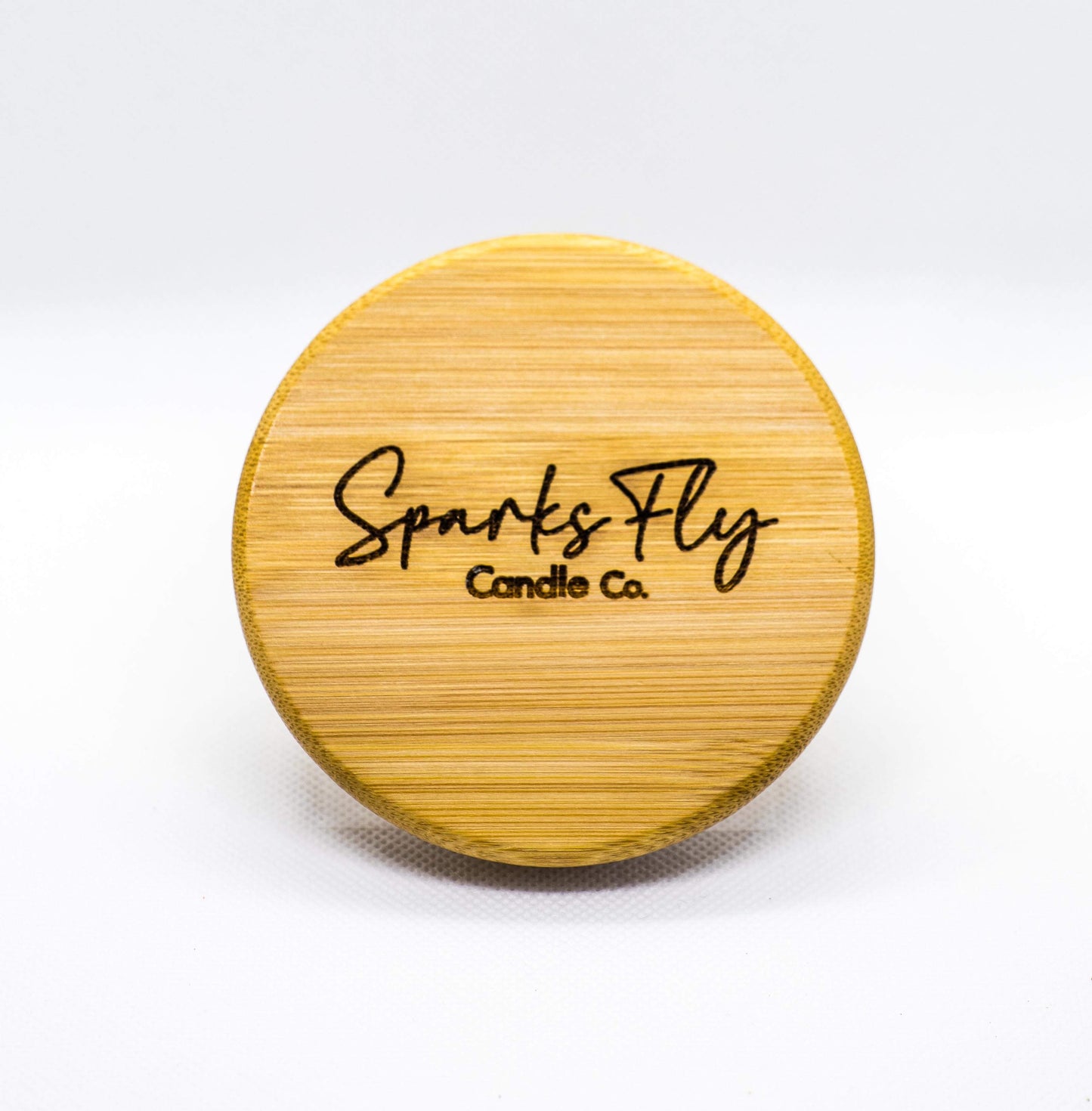 A Pandemic Plus Co.
Went home and started burning this scent immediately. A great throw of coconut within 10 minutes of burning, LOVE IT! I will be purchasing more in my future. The owners are a very fun couple.